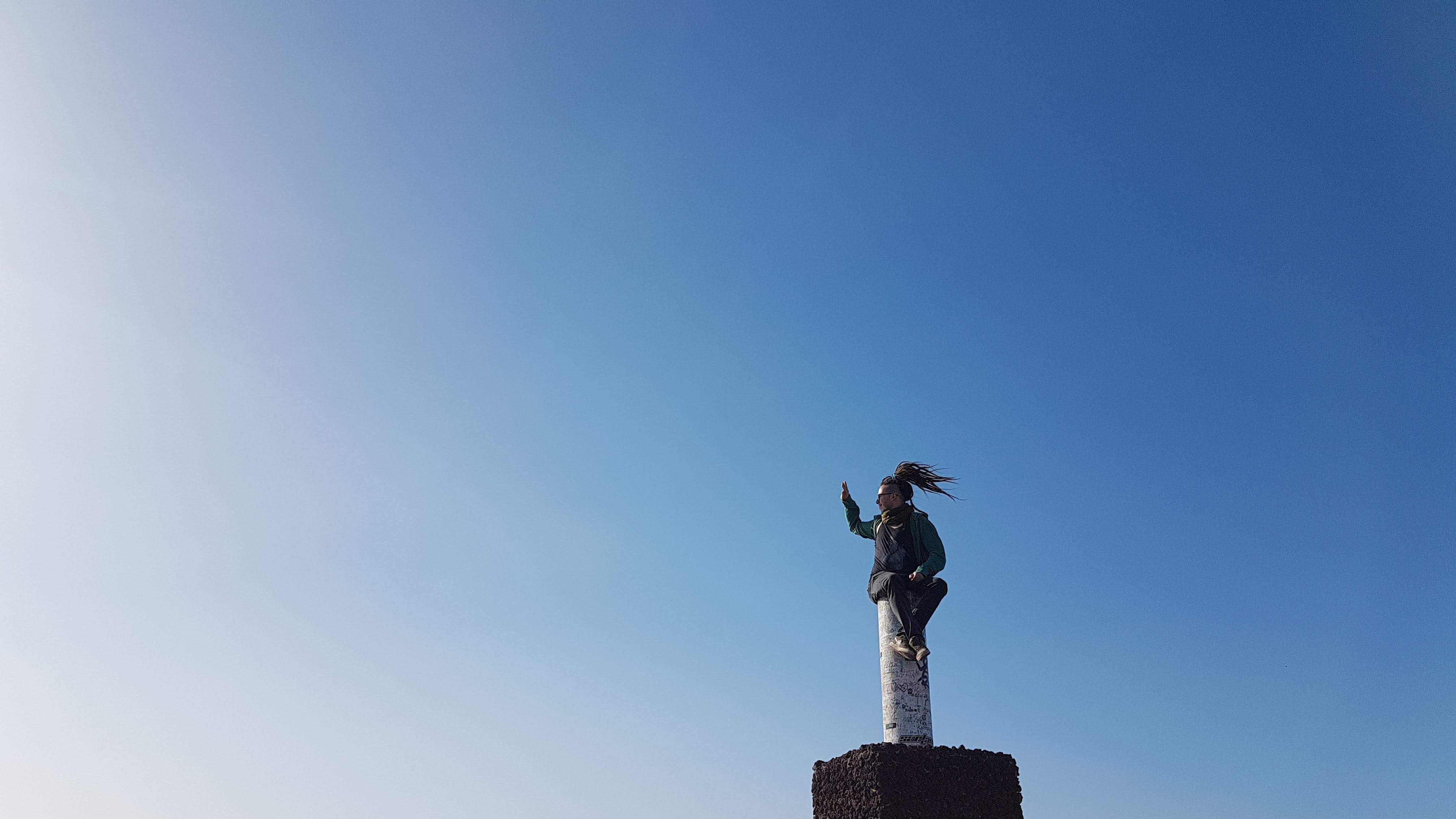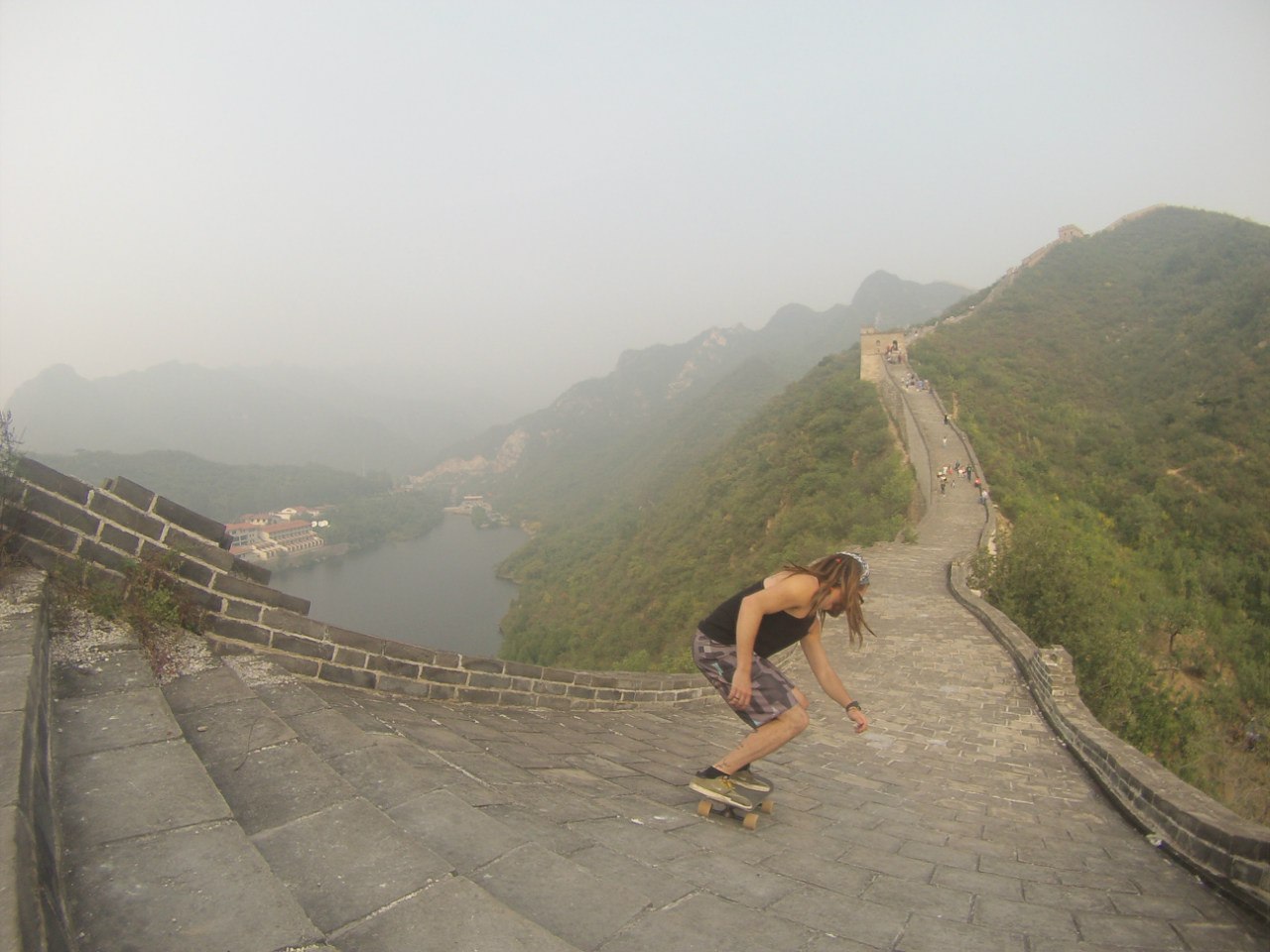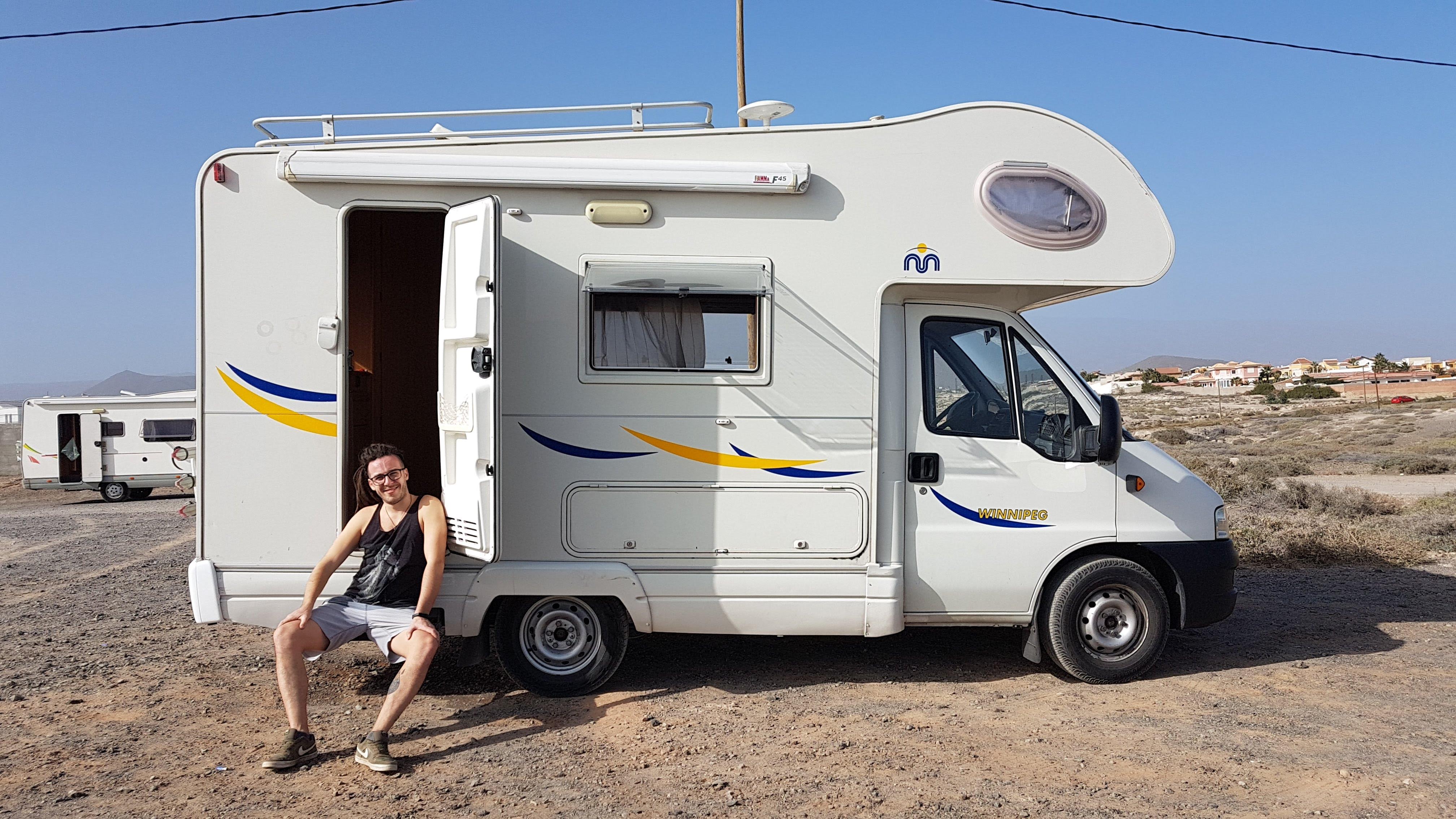 WHERE DID IT START?
But let's go back to the beginning. Why and how did Andrey become an Android Developer?
"I've always been very interested in technology, but my curiosity for tech is what got me here."
While dabbling in other careers and trying different things, he always came back to the same interest – tech.
"One day I just decided to look under the hood and see what was going on. I wanted to understand some nitty-gritty details about our digital world and improve people's lives with cool technology. That was my motivation that drove me and led me to the place where I am today – a self-taught Android Developer."
But why Android?
"I compared Android and iOS when I started, and I found Android to be more flexible and open. It's not just limited to mobile devices, since it uses Java under the hood, which extends far beyond the world of mobile devices."
A TRUE TEAM PLAYER
Andrey previously worked in Californian and Russian start-ups as an Android Developer and a team lead and also tried his hand with self-employment, however, that wasn't his favourite way to work.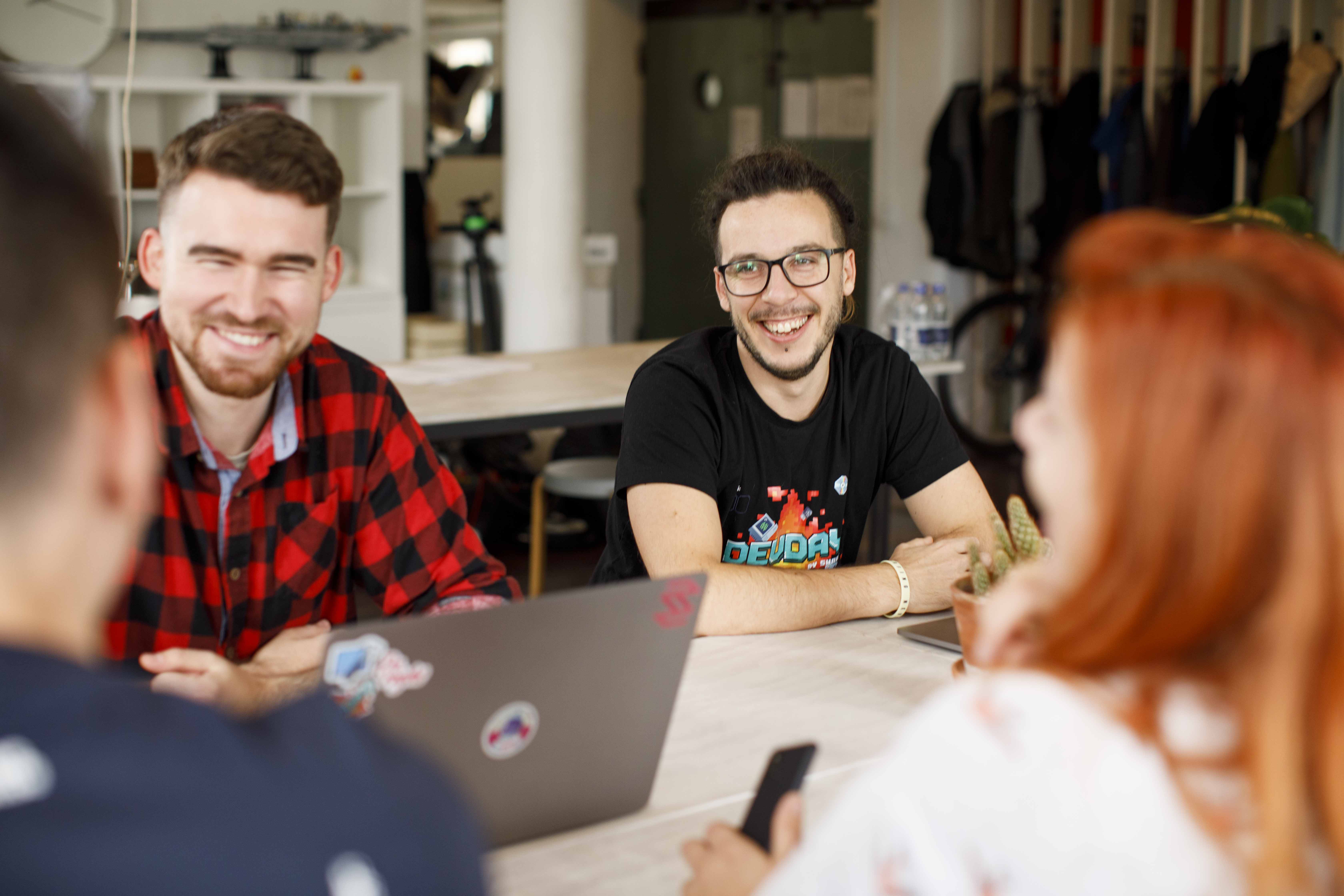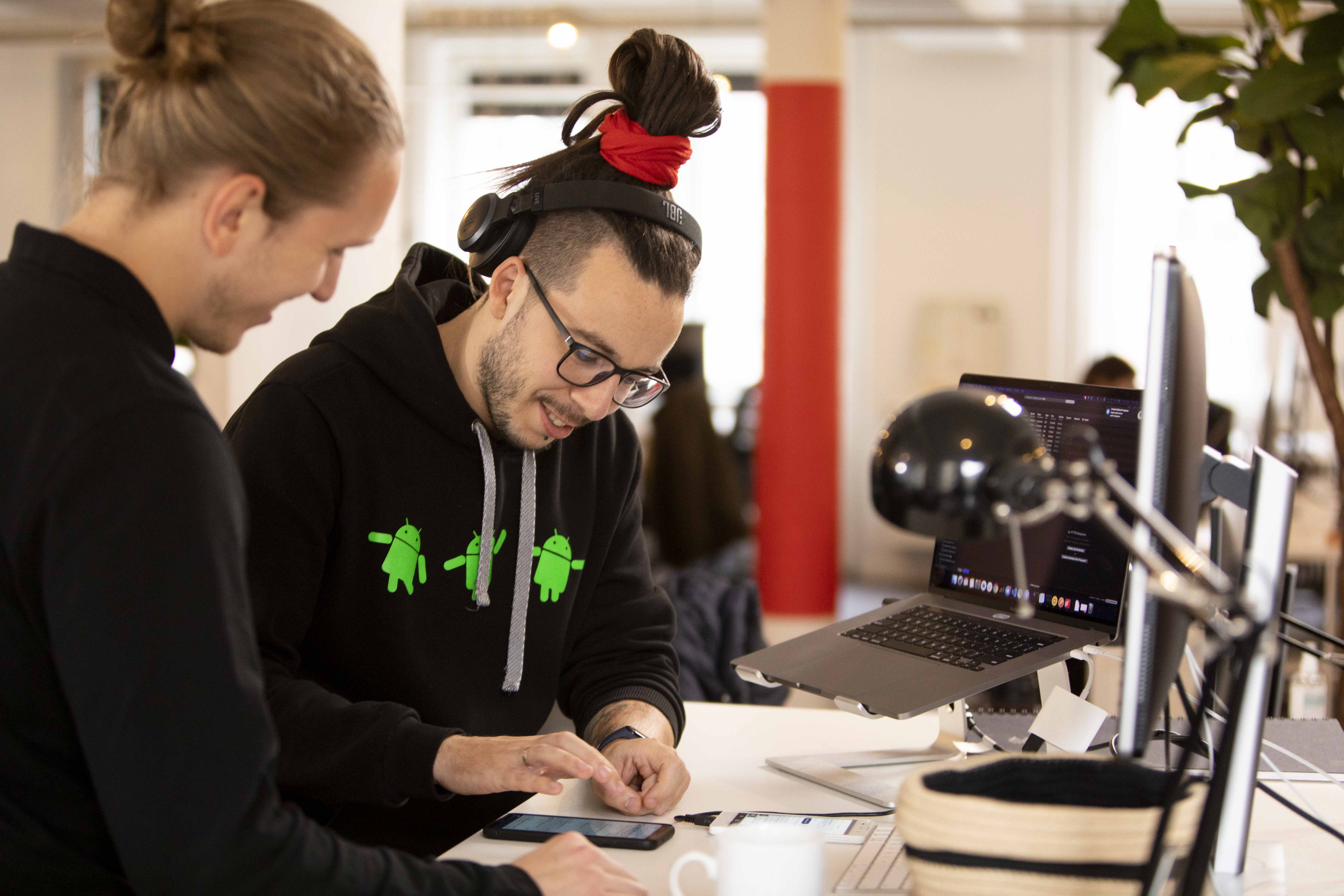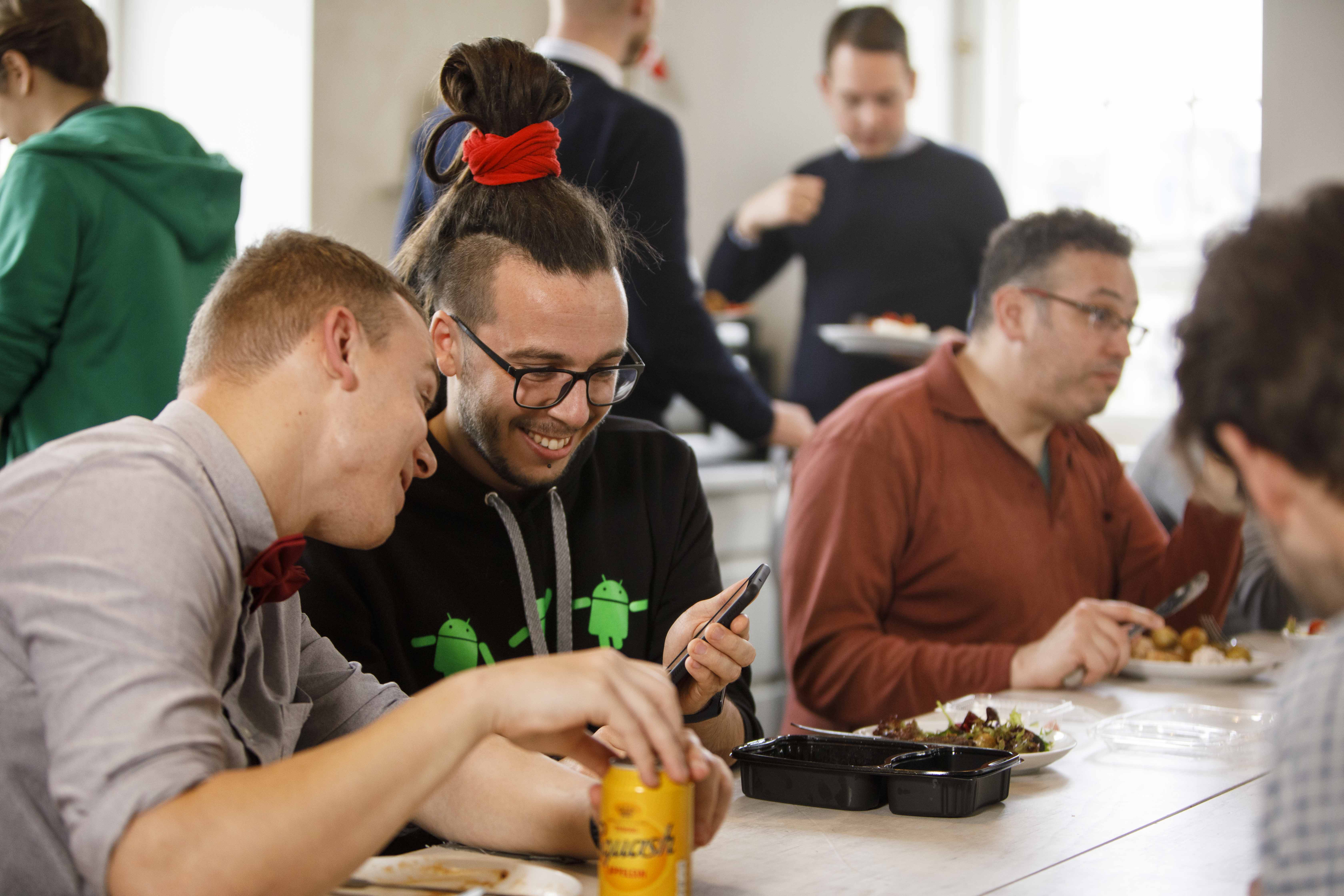 "I wanted to be a part of a team. I'm very much a team player, and I like being around and working with other people. I genuinely just like people."
And when he started at Shape as an Android Developer, he quickly discovered that people are the essence of the company.
"I always have the opportunity to ask for help or advice among the others at the office, just like they can always come to me. I think that's really important, because when you're stuck on something – which you are from time to time – it's great to get a second opinion or some good advice, and I think we're really good at that here."
TAKING ON A NEW ROLE
Optimising processes, keeping an overview, and making things better is something Andrey always strives to do – a quality which was quickly discovered and prompted a new role at Shape.
"Last year I became a Technical Project Lead on the Dixa project, which was really cool. I was responsible for the communication with the client, and organising the development process based on the statement of work etc."
Even though being the Technical Project Lead may mean less time for coding, it doesn't make it less exciting to work with.
"I get to switch between a lot of different tasks, and I really like that. I see code as a tool, and while I do enjoy coding, I'm more concerned with the process than the outcome – coding is a part of it but not all of it."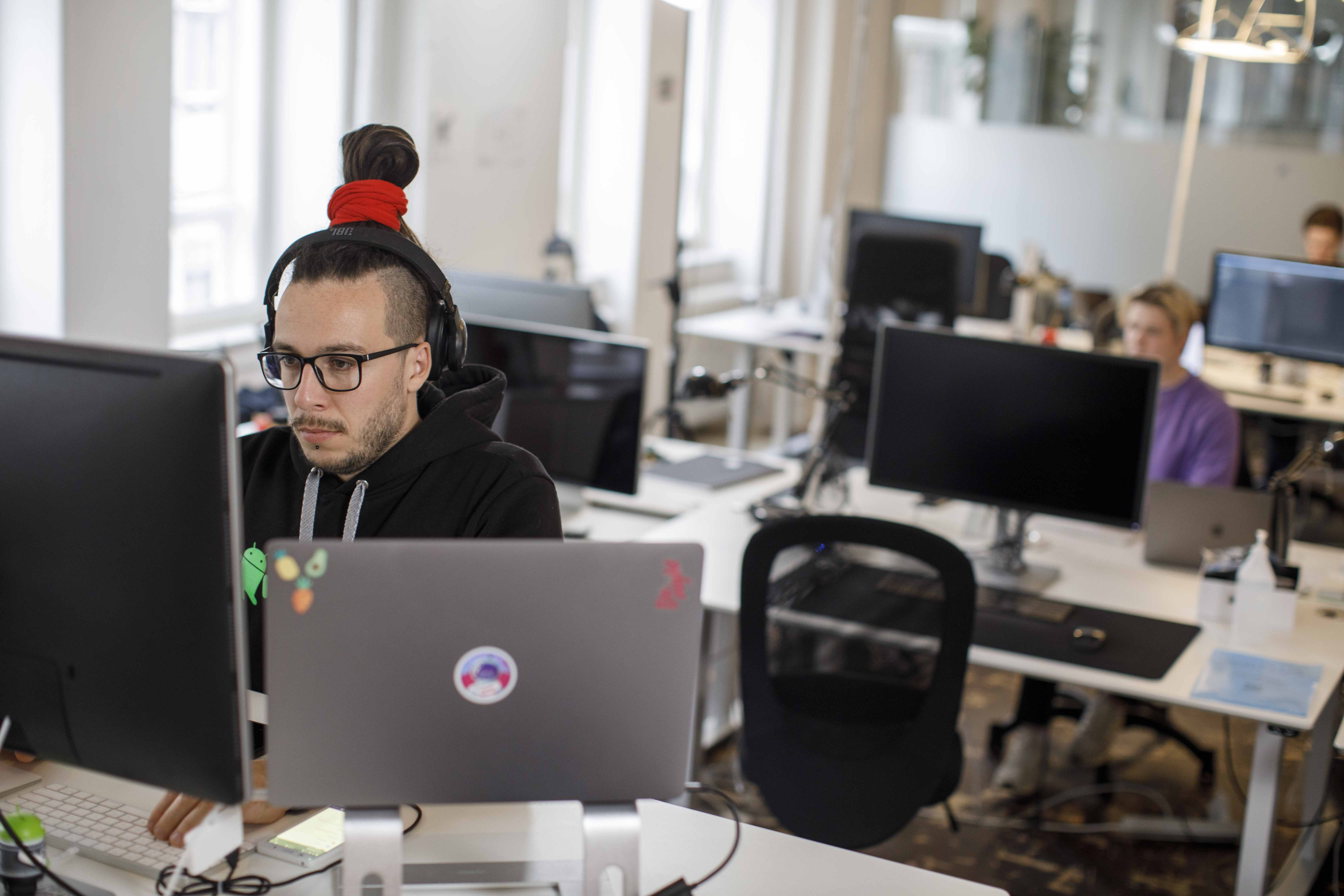 But surely no coding would be dealbreaker?
"Of course, I would be sad if I didn't get to do any coding, but fortunately that's not the case. If 30-40 % of my job is coding, then that's fine with me.
MANY THINGS CAN BE YOUR FAVOURITE, RIGHT?
Working at Shape, means working on many different projects and getting to try many new things, but when Andrey was asked which project was his favourite, he couldn't give a definitive answer.
"The project I'm currently working on is usually my favourite. I just really like to learn new things and going through the entire process. Even the project we're working on right now is still in the strategic planning phase but it's very exciting."
So, what's his favourite part of the job as a developer then?
"I really like the fact than I'm so close to the end user. I can see the results of what I make. It goes directly to my friend's phone or my mum's phone, and I feel like I'm making a difference. Also, it doesn't hurt that what I do is quite eco-friendly, since all I need is a laptop and a little power, which makes waste fairly limited."
WHAT MAKES ANDREY A GREAT DEVELOPER?
"I'm very open minded. I like to start working with something completely new – I consider it a very interesting challenge."
And he proves that point by jumping into new and uncharted territory.
"I'm not scared when I see something new. Last year I was asked to try working with iOS development, and I liked that I got to learn something new. I'm obviously not as fast as a trained iOS Developer, but I did pretty well."
The open-minded friendly face is also what the clients meet, when they get Andrey on their team.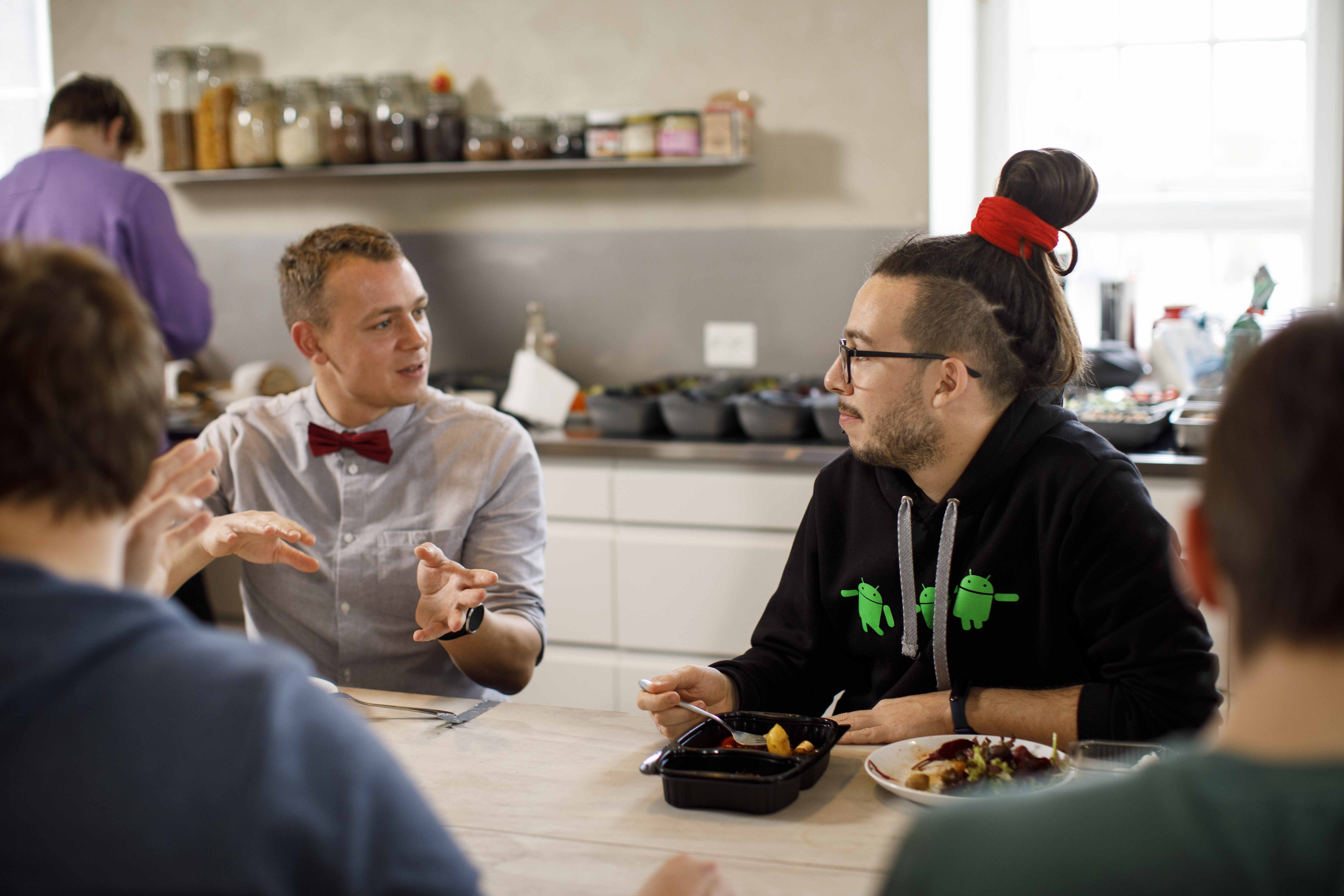 "First I listen. It's almost like a therapy session, because I really want to know what the client wants and needs. Later I take charge and become someone you can trust to get it done and done well."
So, who is he around the office?

"I hope they see me as a nice guy. Someone they can come to. As I've said before I like people, and I hope I give off that vibe around the office too."
WORLD TRAVELLER
Since Andrey is a very open-minded and culturally curious person, Denmark seems to be a good place for him to have settled down with his family.
"The culture here is very open-minded. Especially in Shape, where there are so many people from different countries. I love that. I love to travel and have done it a lot, and my goal is never to see the beautiful mountains or touch the Great Wall of China but to be in touch with people from other countries. This is also why I like to stay at hostels, because it's just one big soup of cultures. That's actually a bit like what the Shape office is too."
If you ask him what his favourite trip was, two come to mind.
"I rode alone on my motorcycle from Moscow to Barcelona with my luggage strapped to the back and couch surfed my way through. That was amazing. It took me about one and a half months there and back. The second trip was hitchhiking from St. Petersburg to Phuket, Thailand. These are the memories that stick with you your whole life."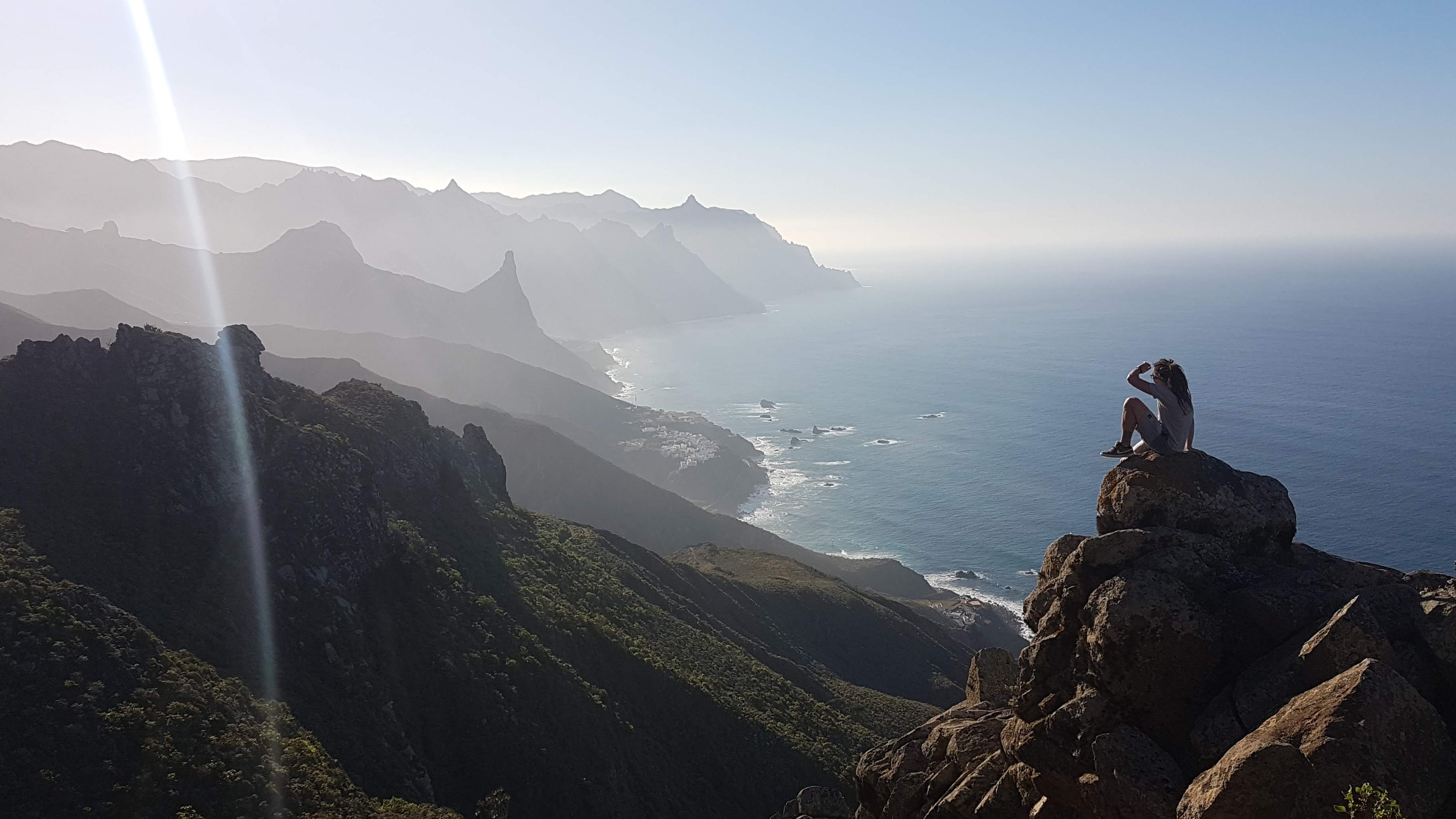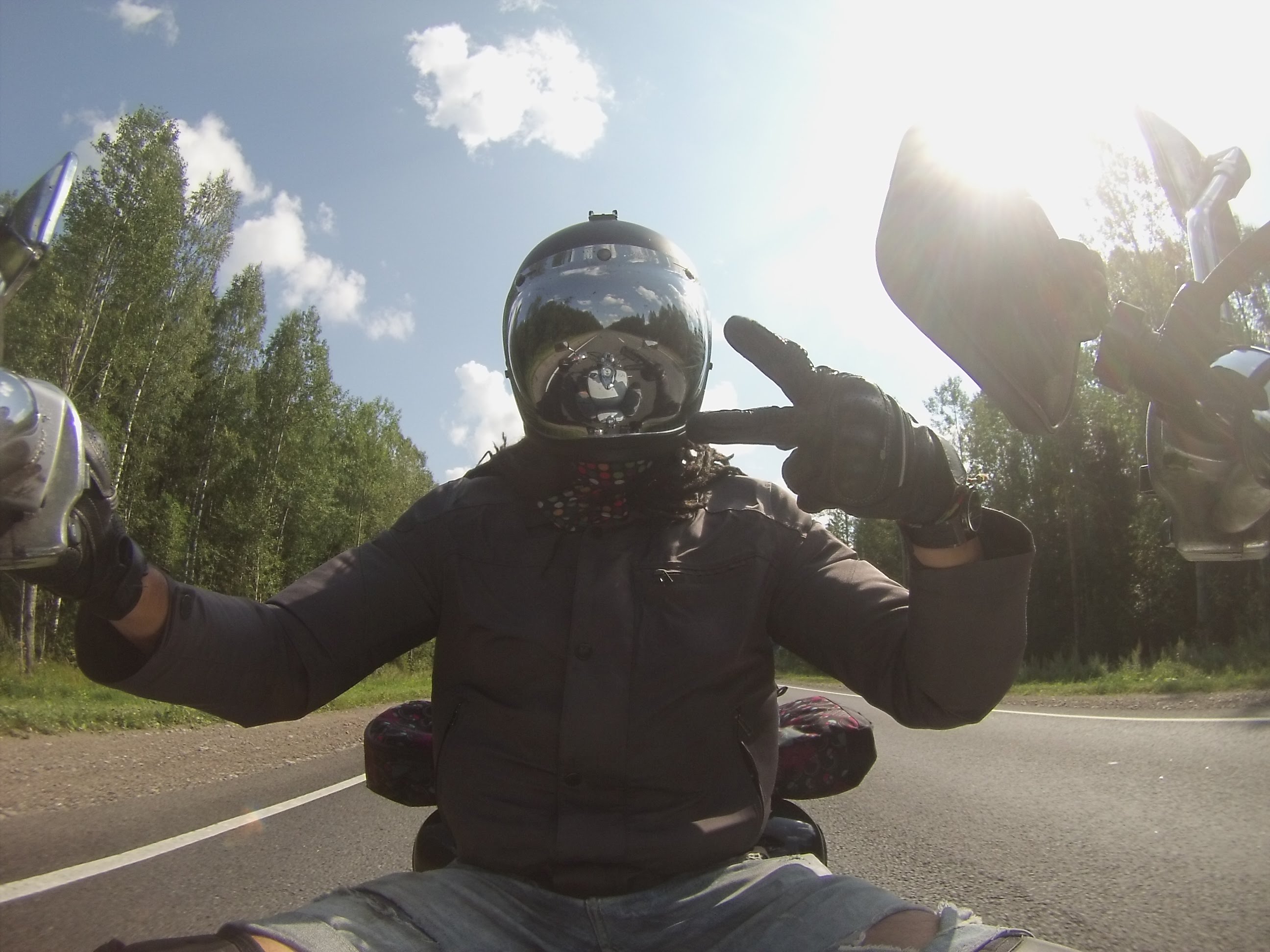 And even the family dog, Chewie, has seen his fair share of countries.
"I think he's probably been to around 10 different countries. He's perfect for travel because of his size, and he's a big part of our family."
Travel is not the only hobby that Andrey enjoys in his spare time.
"I like to skate. I have done it for many years now, and I try to keep doing it as often as possible. I also play the guitar and if I want to get really nerdy, I brew a large cup of coffee and open some technology framework I know nothing about and try and learn it."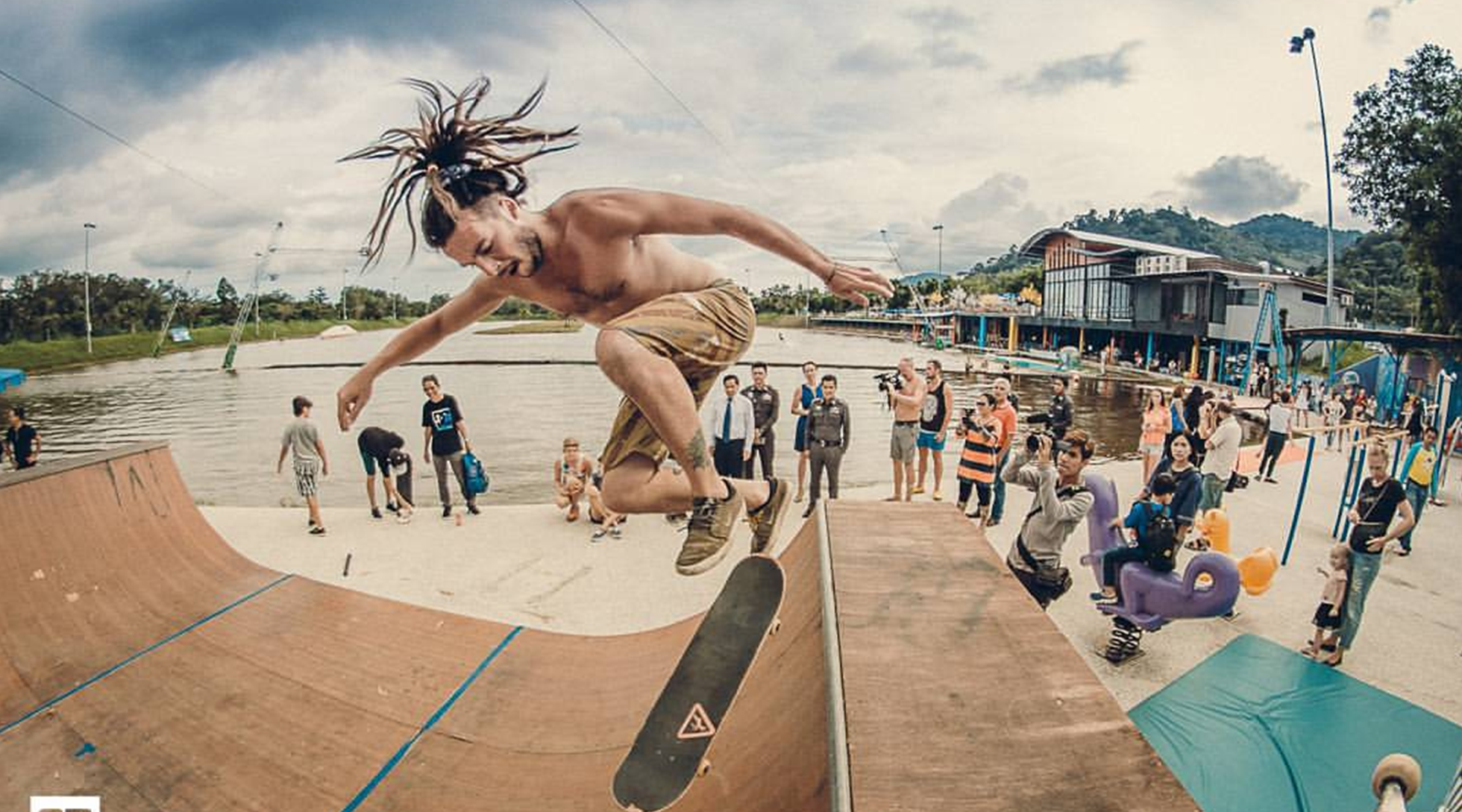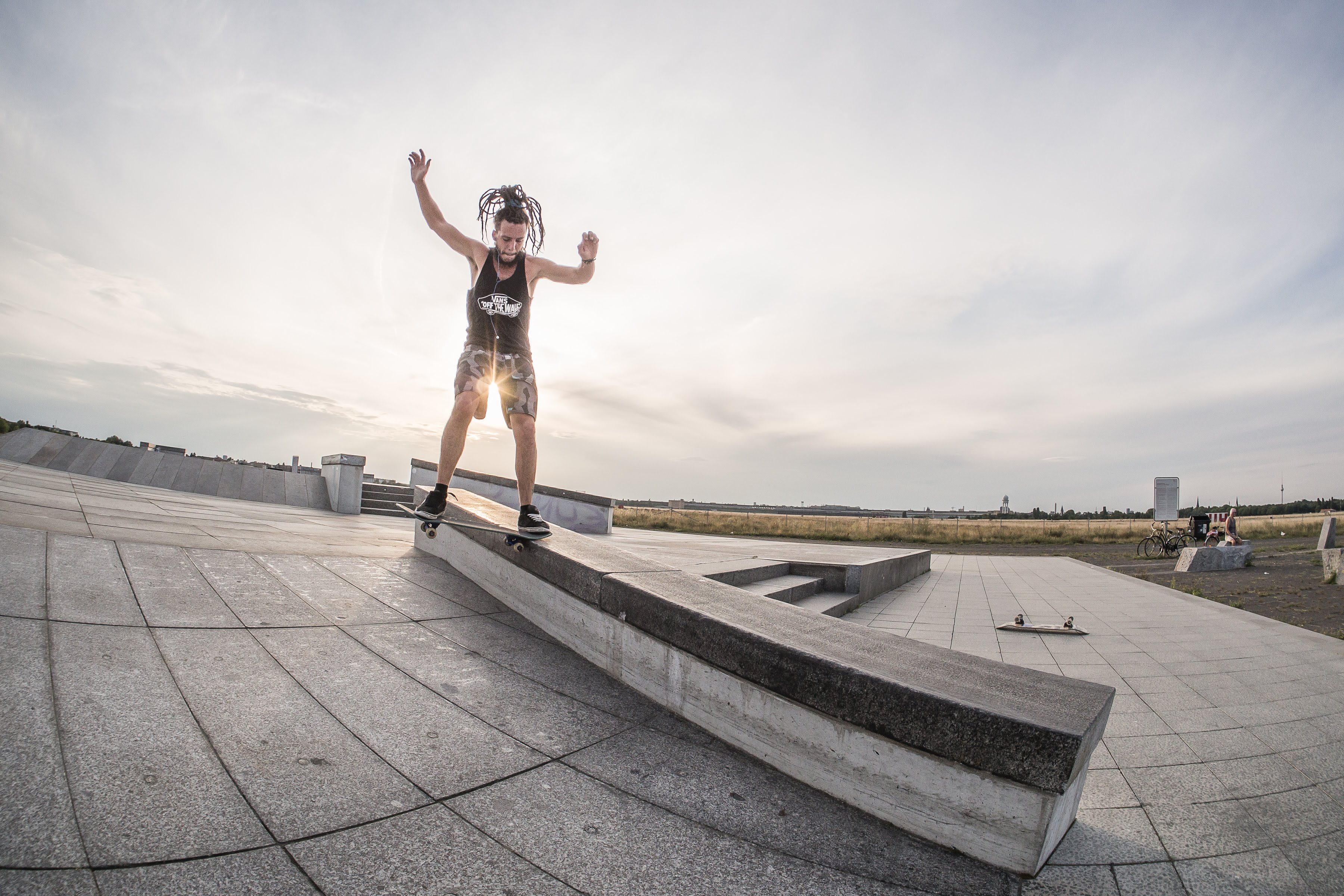 But with a young daughter, wife, and of course the dog, Chewie, most spare time is spent with family.
"It's mostly about family time now."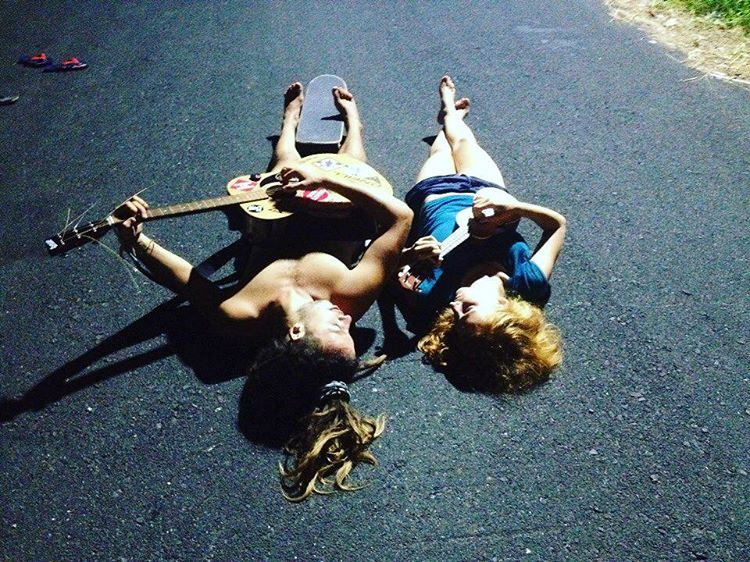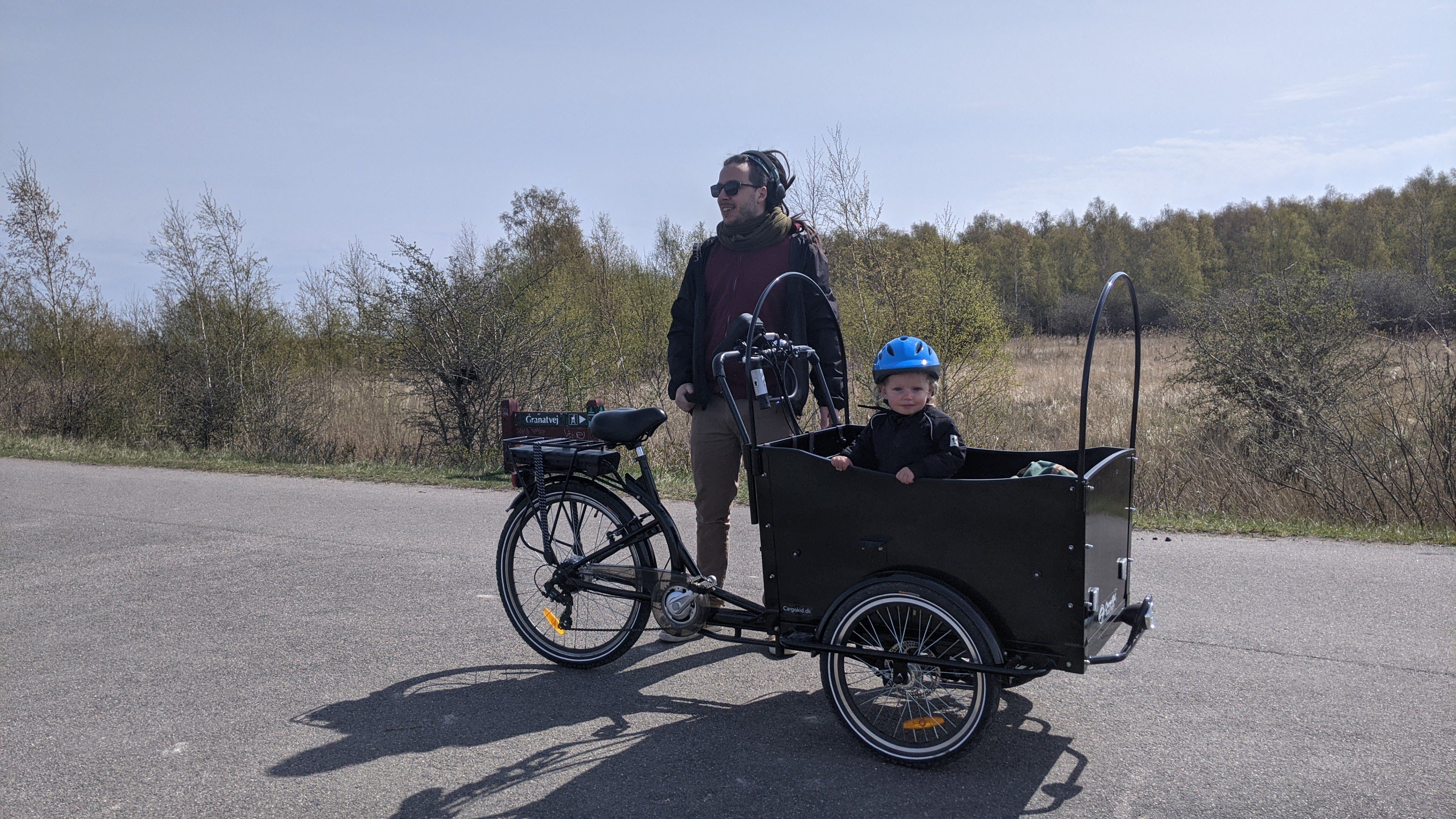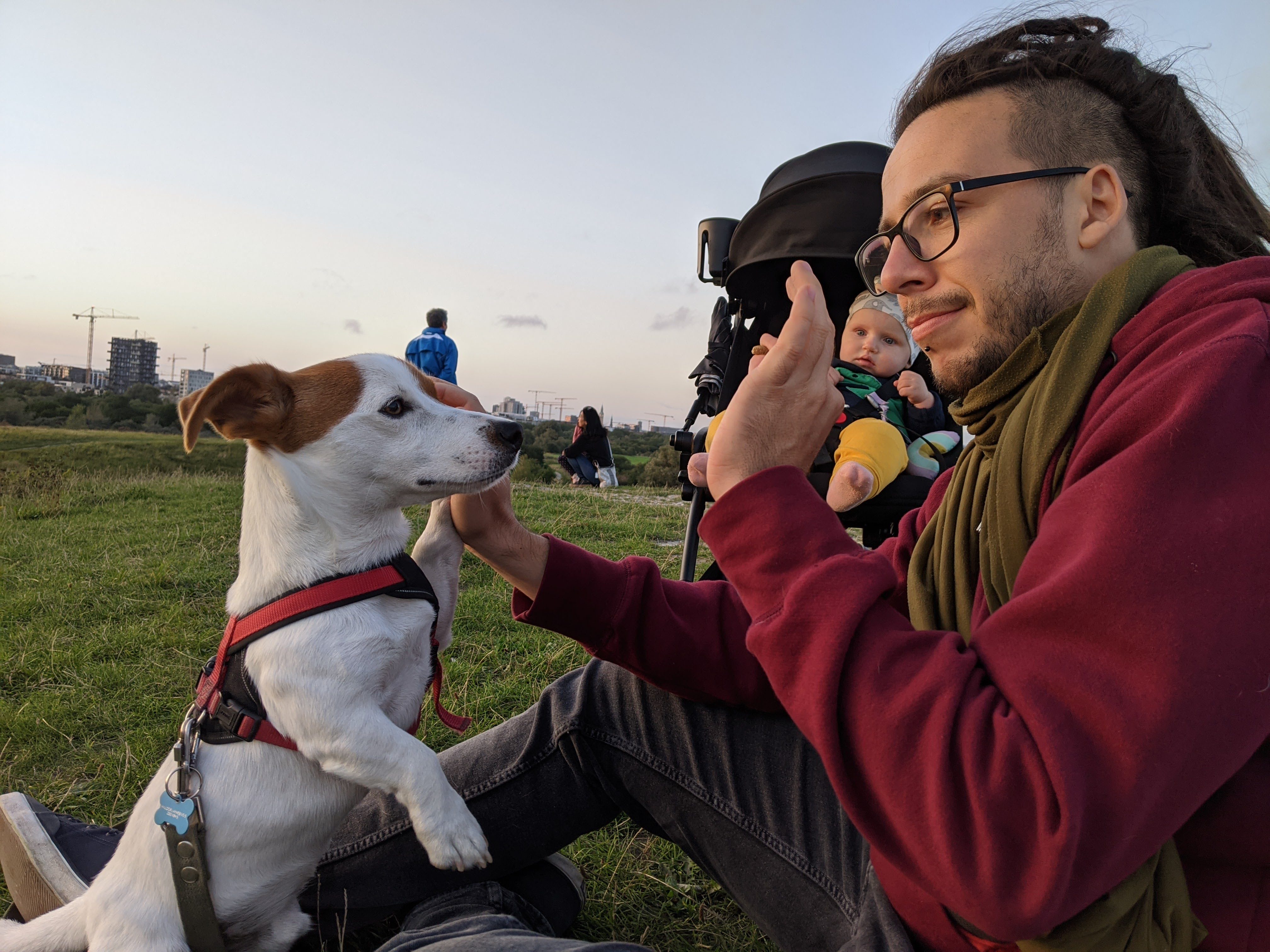 GETTING USED TO A NEW NORMAL
And family time is mostly spent in Denmark, which they seem to enjoy, however, the language is not always straight forward.
"I am taking Danish classes at Shape twice a week, which I have done for a while. But especially the pronunciation is hard. Thankfully almost everyone speaks English, so it's not a problem."
But surely Denmark and Danish culture can't be all rainbows and butterflies? There must be something he finds odd or annoying.
After chewing on that question for while…
"The high taxes are something you have to get used to. In Russia they're very low, but we also have broken roads for years. Here you can actually see what the taxes do. We have beautiful parks, good biking infrastructure, health care, and education etc. So, I actually don't mind paying them, it's just not something I'm used to."
So, did this crazy decision to move to a strange country pan out?
"Yes. I'm very happy, and I love it here."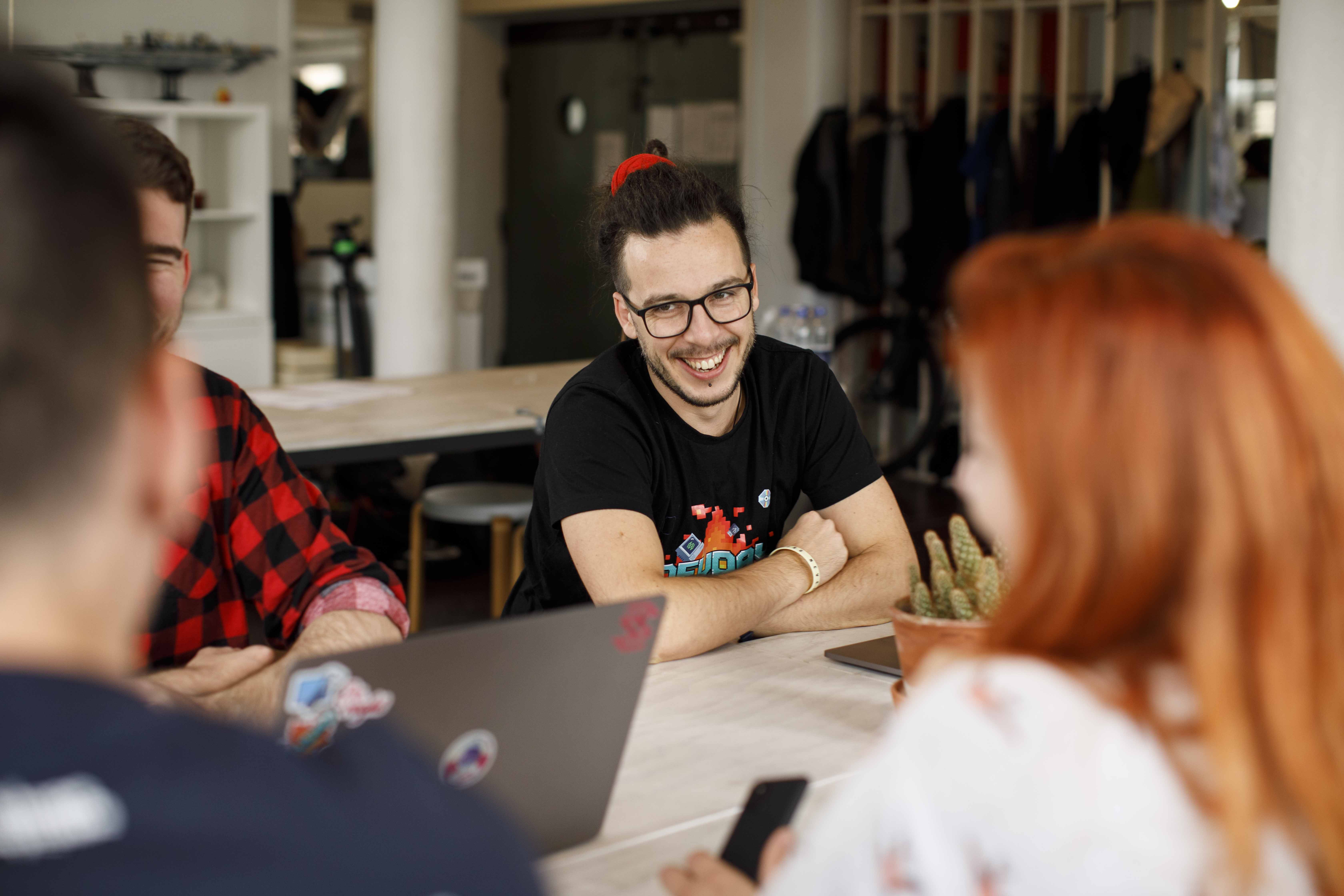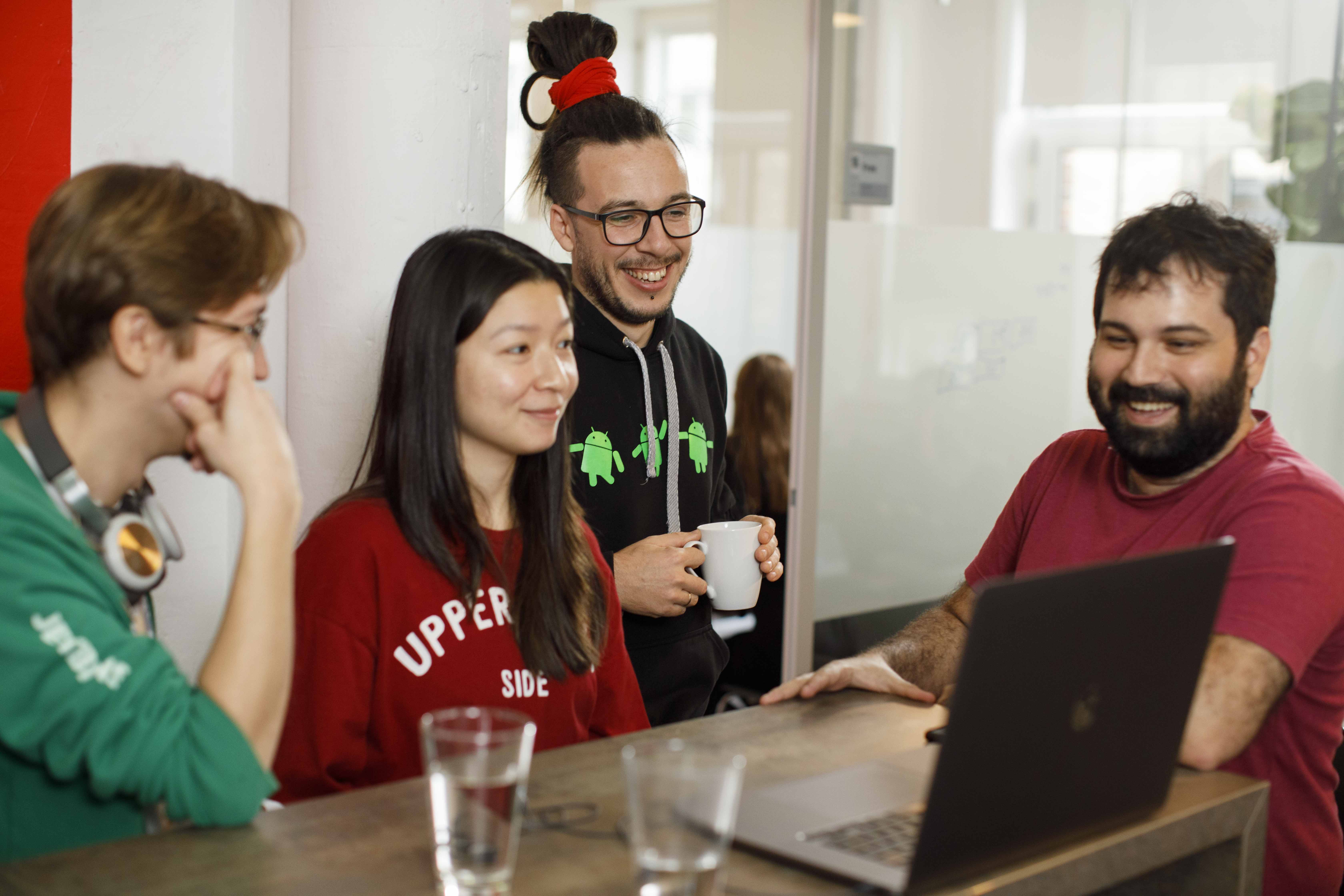 COME JOIN US
"I'm always thinking about, who I know that would be a good fit for Shape, because I really think it's a great place to work. Additionally, Copenhagen is a wonderful city to raise children in, and the work life balance is excellent here."
Could Shape be your next adventure? We're currently looking for Android Developers among other positions. Check all of them out right here.