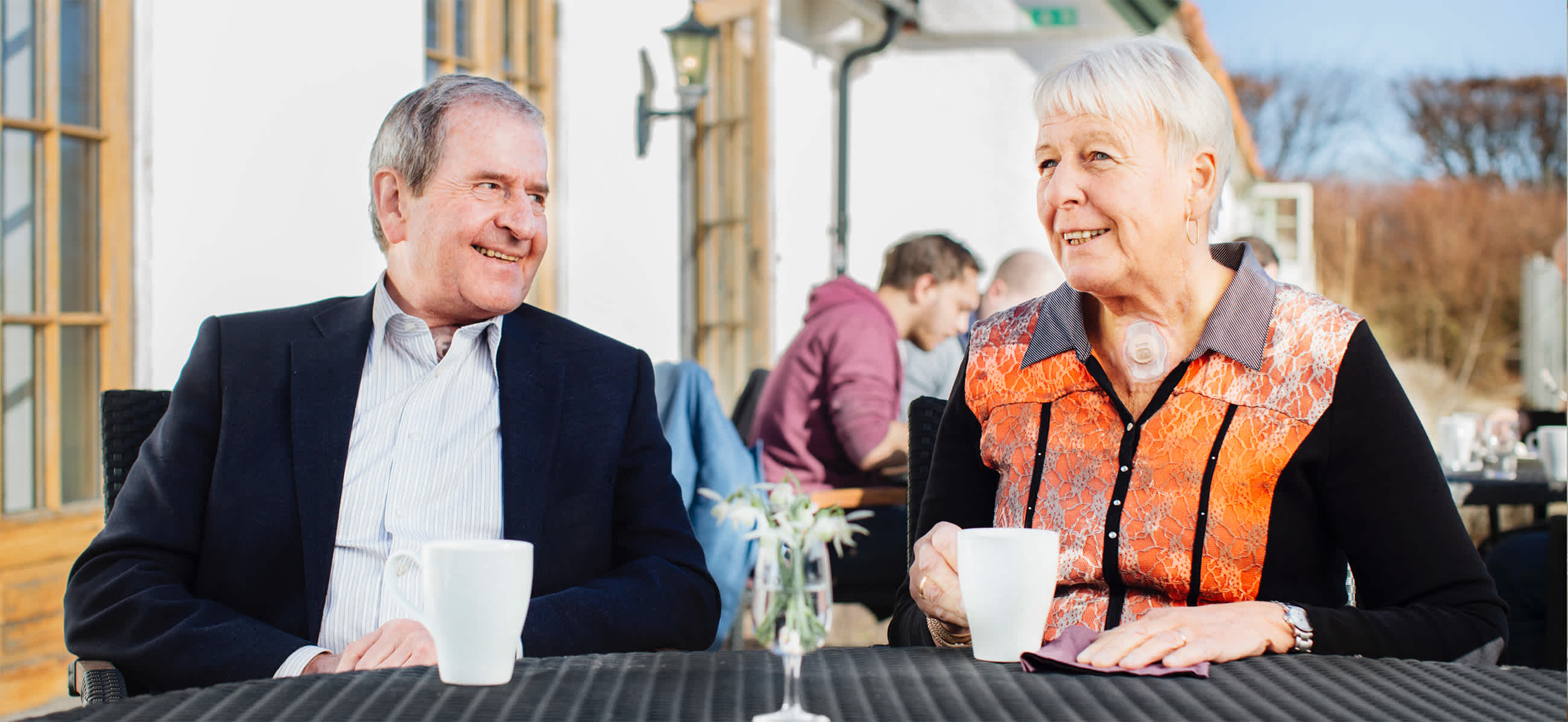 A unique and tailored tool to help Atos medical's patients and their relatives in their recovery journey after a total laryngectomy surgery thanks to voice rehabilitation exercises and inspiring content.
Atos Medical develops and sells medical devices, driven by the desire to make life easier for people that have had a laryngectomy. A laryngectomy is a partial or full removal of the voice box. Atos Medical's products are today present in more than 90 countries, helping its patients with overcoming the challenges of breathing, speaking and living with a neck stoma.

Their commitment and dedicated specialization in this field has allowed them to gain a deep understanding of their patients' needs and challenges. This understanding has driven their process to continuously bringing innovative solutions in the medical branch. In 2018, with Atos MyLife, they've provided a tool gathering informative and relevant articles and videos in an easy accessible way. Atos MyLife is currently available in 12 countries and counting, helping improve the lives of thousands.

In 2021, the app took a big turn in helping Atos medical's patients in their recovery journey with adding voice rehabilitation exercises – which is available in the users native language all over the world. The exercises were developed in close collaboration with healthcare professionals, offering a user-friendly and intuitive way to train their voices directly at home. Atos MyLife is a powerful asset and a helpful ally in reaching the company's purpose: breathing, speaking and living better with a neck stoma.

Furthermore in 2022 Atos MyLife underwent further improvement as a strong emphasis was made on accessibility features. Dealing in 90 countries around the world the app needs to be designed in order to accommodate users from near and far as well as all layers of society, thus leading to the strong focus on enabling and improving accessibility features such as adjustable font sizes and and an improved signup flow
Positive user feedback on exercises
Increase in new users per month
Average engagement time per session in 2022