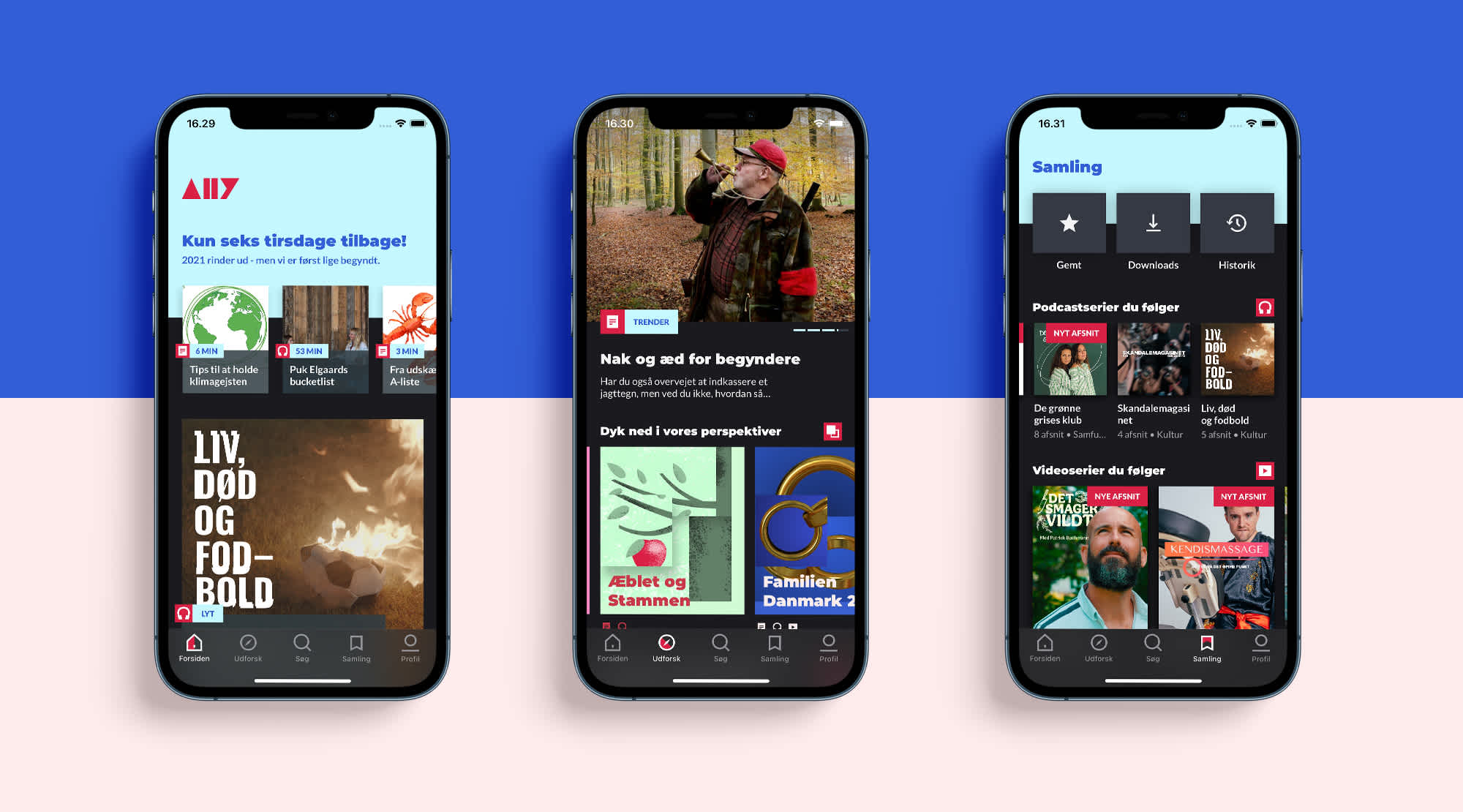 Aller is the leading publisher of magazines and weeklies in Denmark and the Nordics, and by introducing ALLY, we've added a three dimensional, mobile first content experience for their audience.
Consuming content is not as it used to be with the ever-changing digital landscape. An audience who continues to be mobile first requires a new way of delivering content – a challenge which Aller took upon themselves and created ALLY. Adding a completely new brand to their already extensive portfolio, which includes household brands such as SE & HØR, Femina, BILLED-BLADET, ELLE and many more.
Fewer people watch flow TV, listen to the radio, and read printed magazines and newspapers, and the Internet provides more opportunities for digital media to advance. Just because less time is spent on the traditional types of media does not necessarily mean less time is spent consuming content – it is just done in a different way. 68 % of Danish people over the age of 12 stream programmes as opposed to 54 % in 2017, 27 % listen to podcasts compared to 15 % in 2017 and 60 % now read news either online or via apps.
ALLY gives the audience three different types of content – articles, podcasts, and videos, to provide entertainment in all your day-to-day scenarios. Whether that be reading a short article while commuting to work, listening to an exciting podcast while vacuuming the house, or watching a video before bedtime all wrapped in a modern, edgy, and easy-to-use mobile app.
The content is exclusively created by a dedicated ALLY editorial staff to cater to a broad and diverse segment, and thanks to a modular setup, it's easy for Aller to determine the layout they prefer, and the flexibility to decide how they want to display the content they produce.
Immerse yourself in the diverse content by diving into perspectives, where the different types of content with societal relevance are handpicked and bundled together to create a bigger narrative.