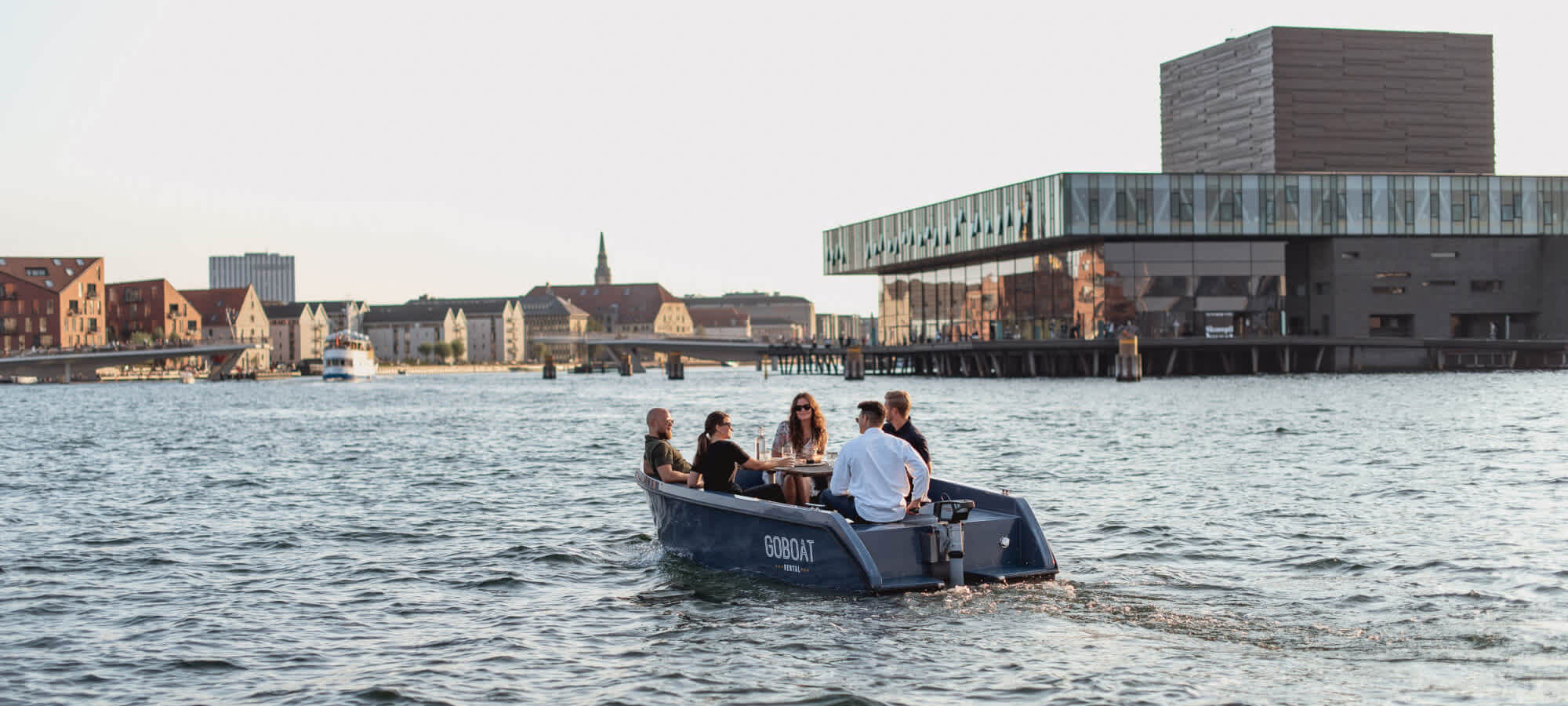 Since 2014 GoBoat has offered hundreds of thousands of unique experiences by water. Today, Danish-designed picnic boats, running on reusable batteries, are silently navigating the harbour and canals of Denmark, Sweden, London and Perth.
We have been working closely with GoBoat to create a companion app that enhances the experience before, during and after the trip. With a bit of maritime lingo and a close eye on the core values – a unique and sustainable experience – we expanded the GoBoat brand to the mobile platform.
At the heart of the GoBoat app is a booking system with an easy and fun check-in feature at the docks. The app allows you to activate the electrical motors and ensures you are prepared for the sailing experience. As a true captain, it is easy to navigate the sea with a built-in compass and map during your trip. The app even allows you to extend the trip while sailing the waters as a unique feature. When you arrive back at the docks, the app ensures a fast check-out and offers statistics such as the amount of CO2 you have saved on your trip.
Whether you are interested in becoming a trash-pirate or simply enjoying a glass of rosé at the waterside of your favourite city, the GoBoat app is your first stop to a unique, sustainable experience.