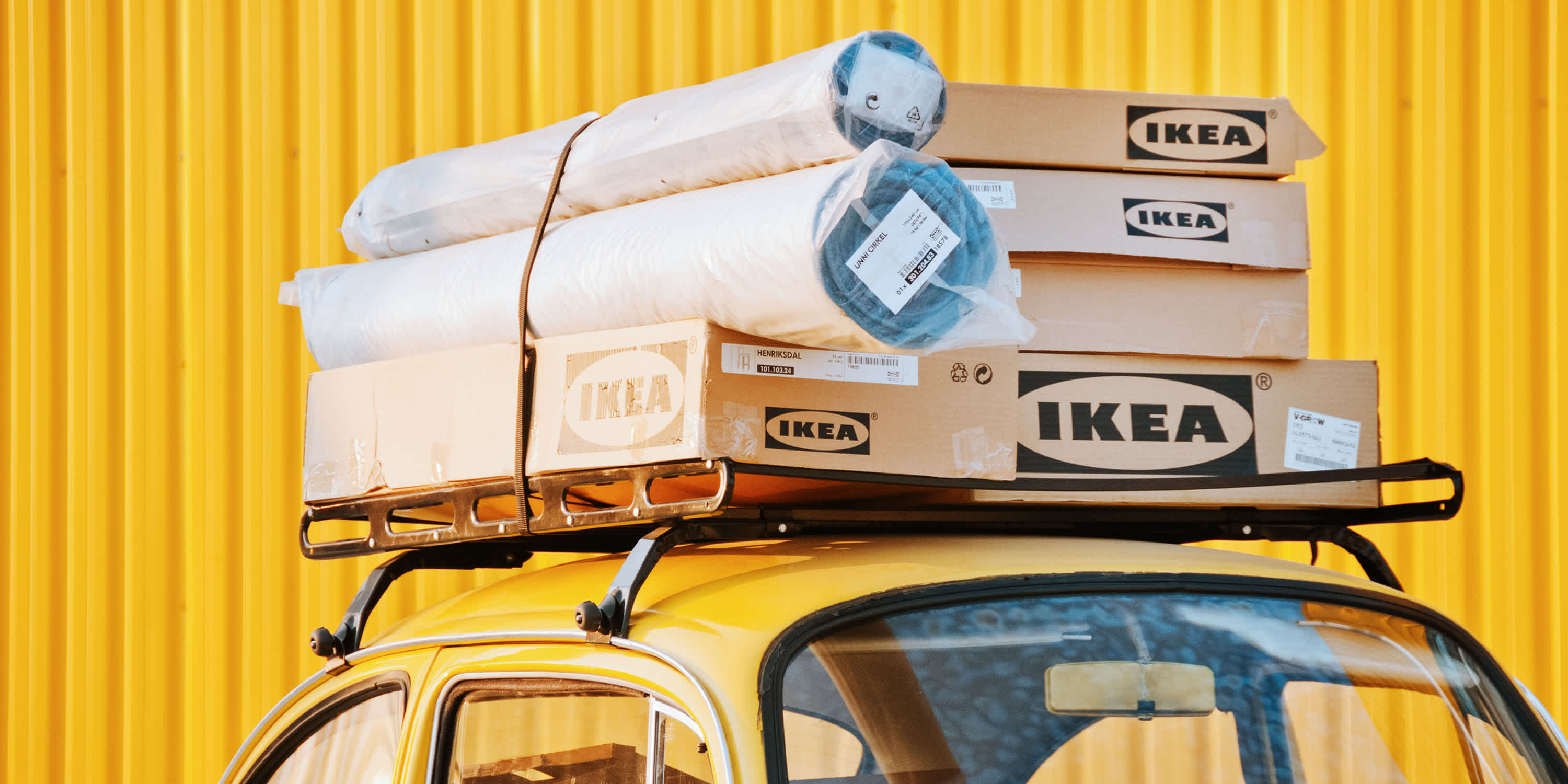 The IKEA Hej offering combines all of IKEA's communication channels into one feed, enabling 200.000 employees from more than 400 physical stores to collaborate in smarter ways.
Digital has become a fundamental part of our everyday lives, technology is an enabler for almost everything, and soon almost everyone will be a digital native. How can we drive positive change when we are all connected instantly, anywhere, when the physical world is becoming increasingly digital, and when our own intelligence is amplified by digital technology? As a way to facilitate this within IKEA, SPACE10 was founded as an independent innovation lab to explore new ways of living. Spanning from physical installations to navigating the waters of AR and chat interfaces, the goal is to help IKEA continuously evolve and improve. We are very happy to partner with SPACE10 and IKEA to bring the ideas and visions to life.
The app IKEA 'Hej', meaning Hello in Swedish, explores a chat based interface as a way of communicating new information and experiences. Built into Hej is various ways of planning events, showcasing products or creating polls helping IKEAs content creators reaching a large number of employees. As if that wasn't enough, in collaboration with SPACE10 we also ventured into the world of AR to help customers visualise what their furniture might look like in their own living rooms.
As a supplement to the Hej app, we designed and developed a unique CMS platform from the scratch. The objective was to facilitate creation and publishing of content, and at the same time help content creators understand how they will be served within a conversational interface. Using flexible modules and a storyline based publishing tool it allows for easy preview of the content on the phone with QR pairing. As every true innovation project Hej is ever changing, and we are excited to explore the technology of tomorrow, today.