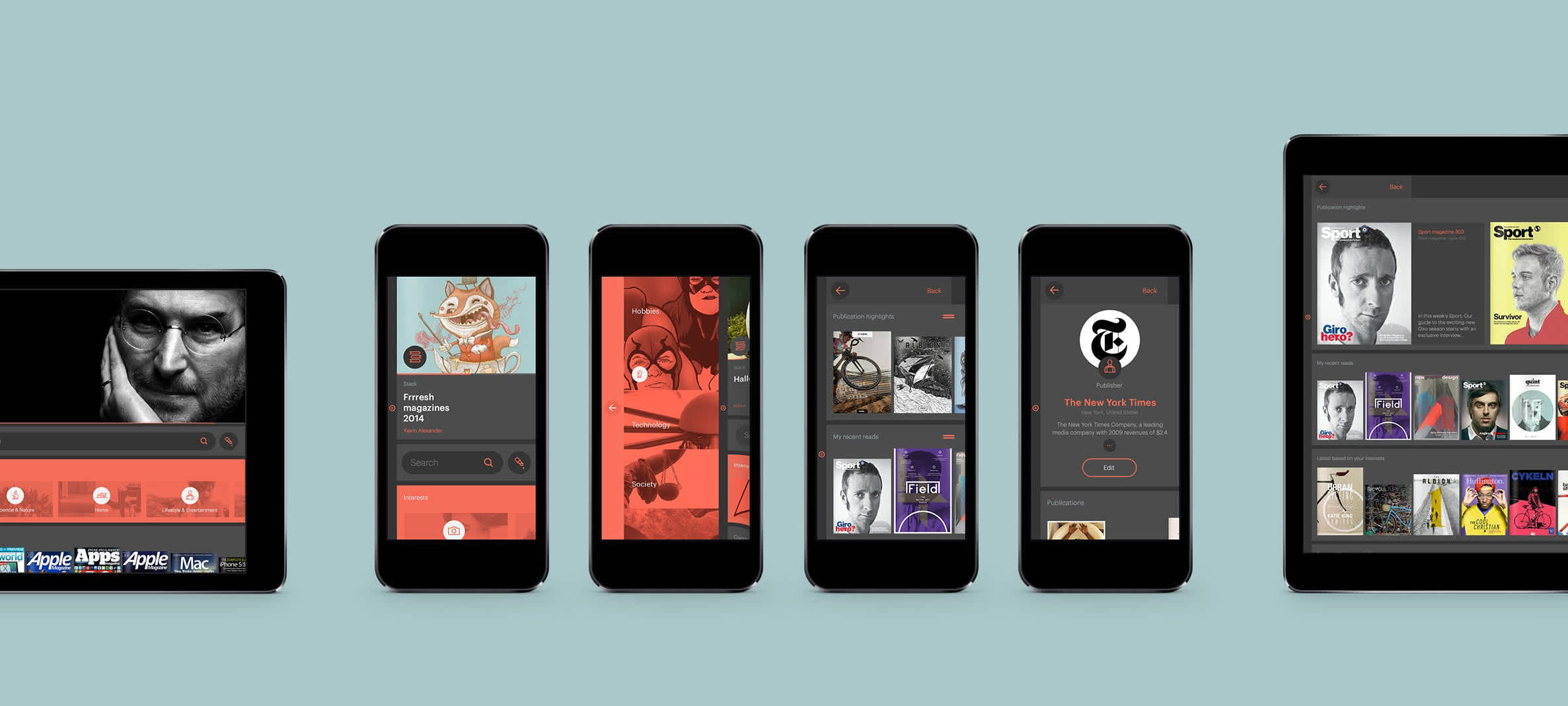 A digital publishing service that reimagines the print experience, Issuu hosts over 15 million publications and serves over 5.5 billion page-views to over 80 million active readers each month.
Issuu features leading and emerging titles in fashion, culture, arts, hobbies, catalogues and hyperlocal content. Focused on democratizing print media, the company has succeeded in giving aspiring and established publishers the chance to create their own digital magazines without sacrificing the aesthetic and tactile experience of print. We were extremely excited when they asked us to help them develop a state-of-the-art app that would bring the experience of the website to iOS devices all over the world.
Reimagined for iOS, this beautifully crafted app delivers an incredible reading experience. Issuu will learn your interests and set you on an endless path of content discovery through a world of magazines. Drag your favorites into your Offline Reading List and read your magazines on the go, no WiFi necessary. In the app you will find content you love mixed with new and exciting magazines in a continuous stream personalized to your interests. Within two weeks of its release, the app was downloaded 100,000 times and has garnered plenty of positive reviews from users and accolades from tech media. Issuu for iOS is truly the next generation of digital reading.
App downloads across devices.
Average user rating out of 10.000+ reviews.