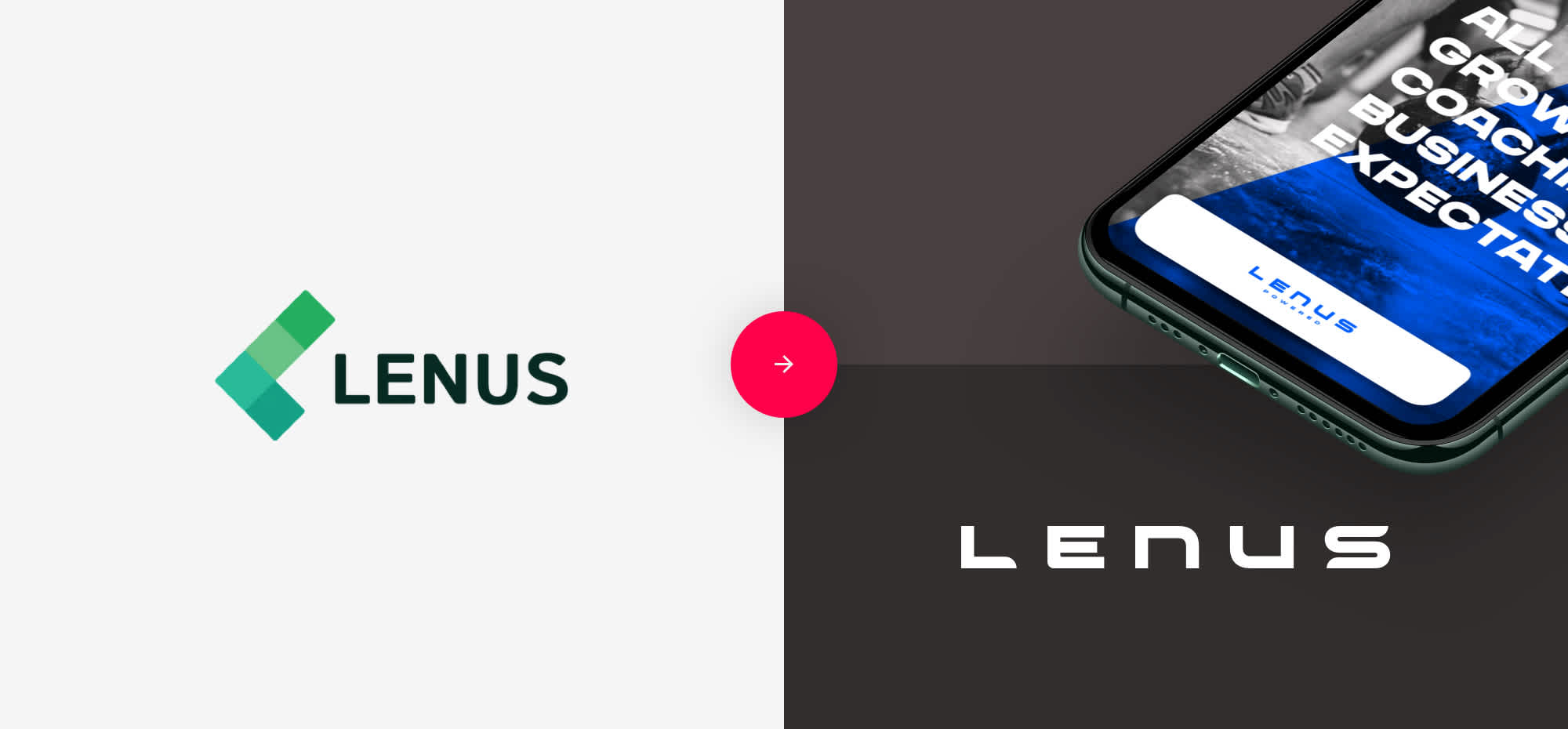 Lenus is growing. In fact, in June 2021 they landed Denmark's biggest ever Series A round, giving them the means to further expand the business and do their part in fighting the enormous issue we are facing with the constant increase of overweight people worldwide. To sharpen the brand for their international expansion and define their corporate visual identity, Lenus teamed up with Shape's design team to help bring vision and values to life.
The big question for Lenus was: Who do you want to be?
Some of the keywords that were presented were Team, Masculinity, and Power, which were the basis for our work, with creating a new Corporate Visual Identity.
Lenus is a Danish company founded in October 2016 providing online coaches with a platform and the expertise to enable them to improve global health while building a sustainable business. Lenus has been experiencing rapid growth in the last few years expanding its business to Sweden, Germany, the UK, and the US.
A vast amount of people worldwide are obese and this number is growing each year prompting an increase in downloads of fitness-related apps, however, the problem is still on the rise. Lenus is on a mission to make a difference as the platform provides coaches with the opportunity to take on more clients without sacrificing the quality of the service they are providing.
While Lenus has both men and women utilising the platform, the masculinity was a trait that the female coaches were also asking for, to make the brand more edgy and seem more powerful. But masculine, powerful, and edgy doesn't necessarily mean all black and blue, which is why we added a colour like pink to the brand colours to create a powerful feminine side as well.
Bold colours are one way to make the brand more edgy and powerful, but the fonts and logos also needed a workover to better suit the newly defined visual identity and core values.
We chose a bold and bombastic font and paired with a more classic font, to complement each other and to create some finesse. And of course, the logo also needed to match this new identity.