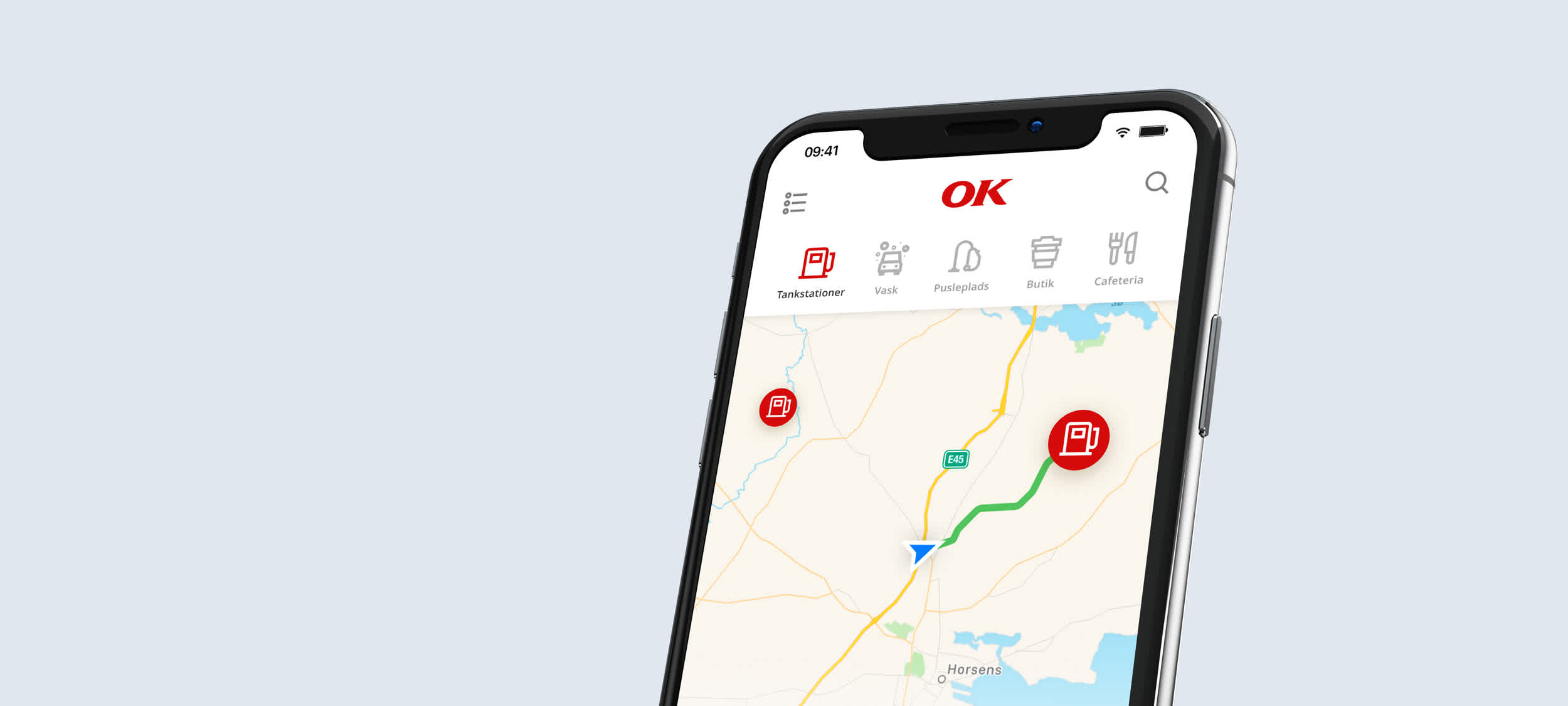 The OK app makes it so easy to refuel or wash your car that you don't even need your wallet.
OK is a Danish cooperative owned by their customers and dealers. Ever since its foundation in 1913, OK has been the only oil and energy company in which consumers have actively been able to influence the development of the company. With more than 700 filling stations located all across Denmark, OK has grown to become the largest player in the petrol market.
When OK came to us, they had an ambition to do something that nobody in the industry had done before, namely to let their customers leave their wallets tugged away and pay for their petrol and their car wash directly from their mobile devices with a broad range of payment methods. With a relentless focus on making the customers' life easier by reducing friction at the station, OK is pushing the boundaries and lead the digital transformation in the industry. One example of that is that you today can open the gas pump with 1-click within the app or use Voice commands. But the engagement goes beyond the gas station itself, as we continue to become the car owner's digital cockpit - starting with our launch of nationalwide parking. A parking service which i.e. have reminders at your favourite locations to start the parking to avoid a fine.
With the OK app you can easily find the nearest station, and even filter by e.g. car wash, shop, cafeteria etc. While at the station you are only a few taps away from getting a shiny new car while sitting comfortably inside - something which wasn't allowed before. Receipts are stored safely within the app for later reference and before you know it, you are good to go - and you get the chance to support your local sportsclub or a charity through your OK engagement. The life of a car owner have never been easier.
Unique app downloads across devices.
High or Very High customer satisfaction.