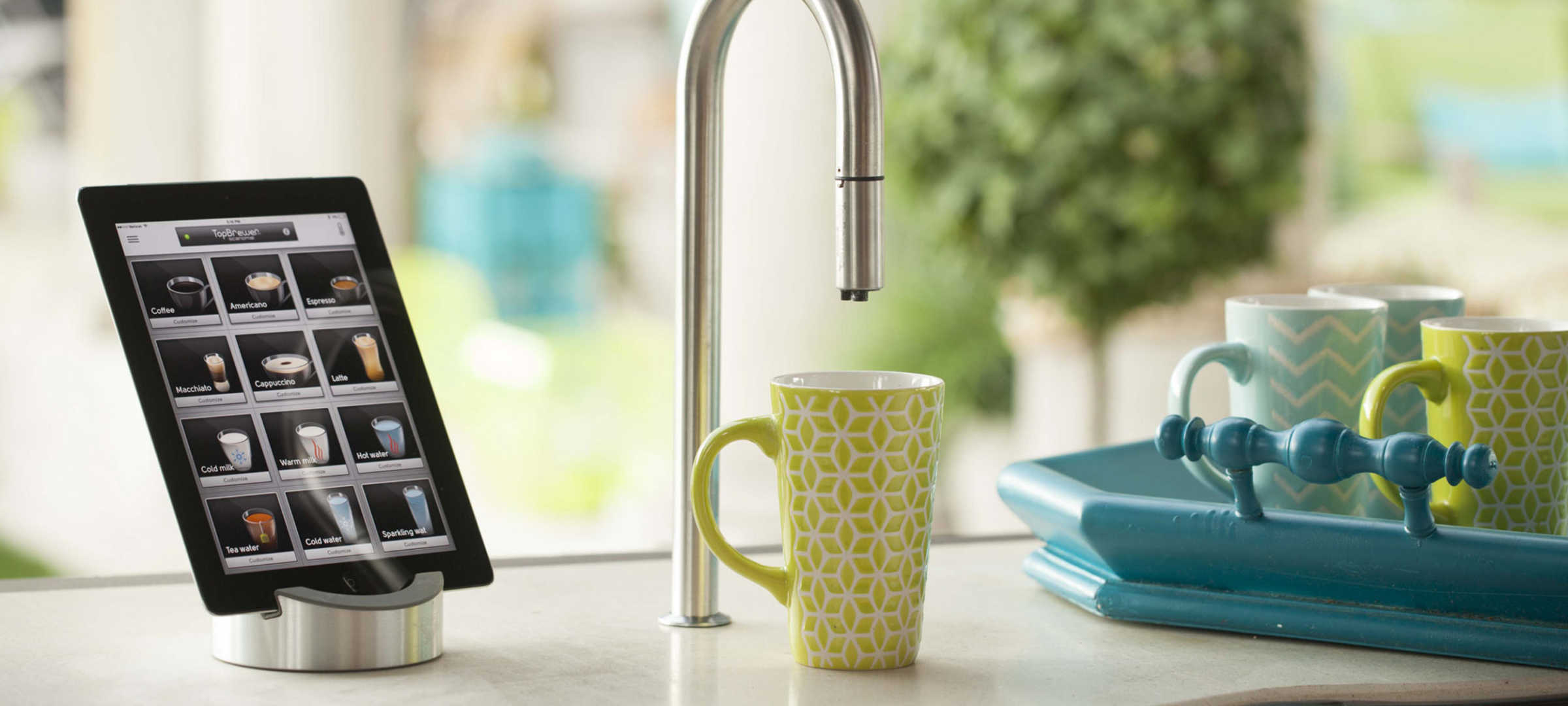 The people of Scanomat build the most beautiful industrial coffee machines in the world. They asked us to make the first app in the world that could brew a cup of coffee.
Their TopBrewer is the ultimate coffee machine for the minimal denialist. Instead of having your eyes dirtied by a scattering of coffee related gadgets across the countertop, the sole visible part of the machine is a tap which arcs elegantly up from the depths of your kitchen and delivers both coffee and milk.
They came to us with an interesting challenge; to build an app that would let users brew coffee from their mobile device. We designed and built the app in close collaboration with Scanomat, and we ended up with a new innovative and instinctive user experience and a seamless integration with the Scanomat Topbrewer machine. Because this app is the first of its kind in the world it gave us the freedom to create something different - something that makes ordering coffee truly enjoyable.