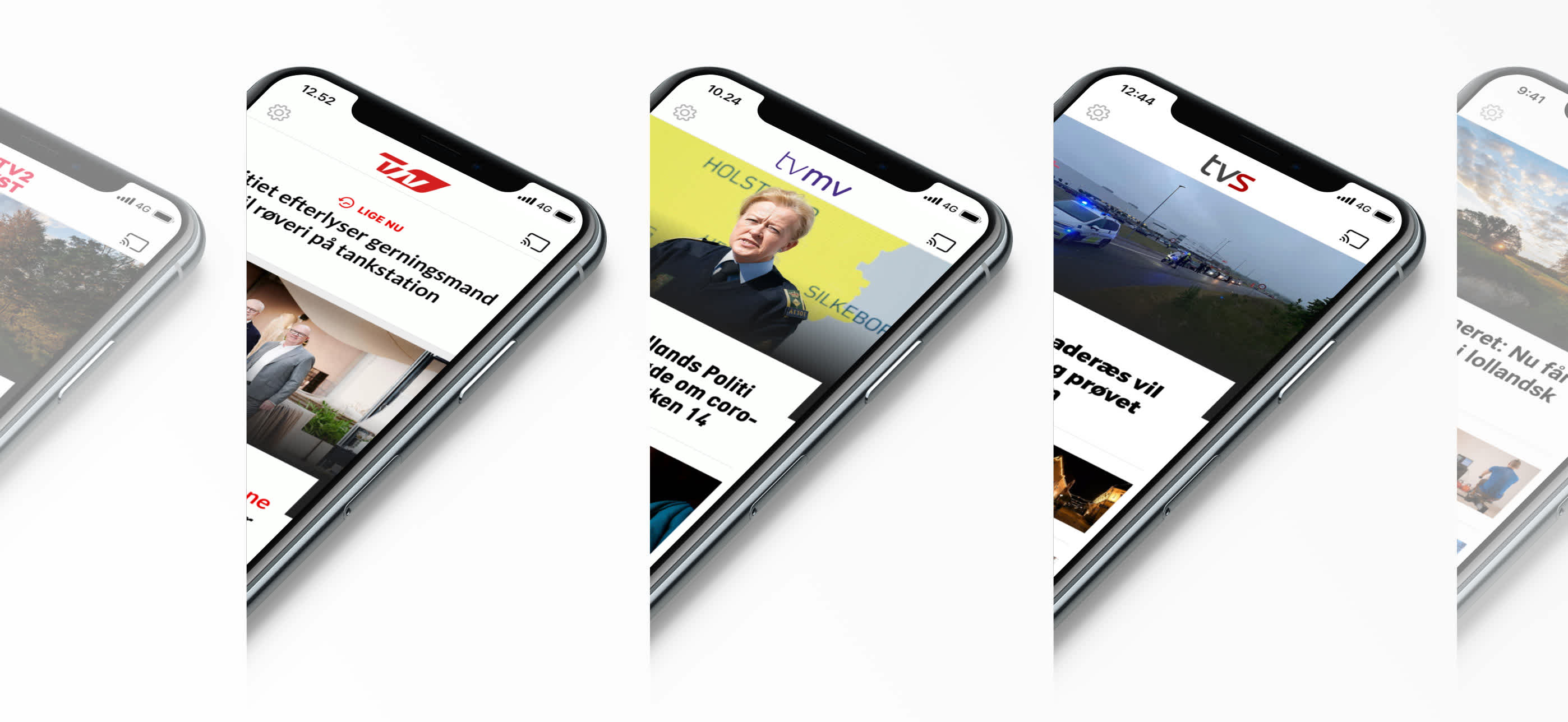 By introducing seven unique apps, TV2 Regionerne offers the best way for their users to get local news anywhere in Denmark and re-discover what makes their region special.
With their own journalistic coverage, regular news broadcasts and local TV series, the local TV2 Regionerne channels are today the most popular source of regional content across Denmark.
Thanks to a highly themeable white-label solution, we helped each Region introduce a tailored user and brand experience to their audience. Built on a flexible, native and modular system, the apps look and feel uniquely made for each Region. Through an immersive daily news feed of the latest and most popular articles the users have access to all the noteworthy happenings from their local areas. They can also enjoy watching TV content, shows and daily news broadcasts portraying people from their own neighbourhood. Keeping their broad audience in mind, each app comes with state-of-the-art accessibility features such as dynamic font sizes and dark mode.
Average user rating out of 5000+ reviews.
Average session time per user.
Average sessions per month.