The OK app is the drivers' cockpit – makes it so easy to refuel, charge your EV, wash a car or park without the need of a wallet.
OK is a Danish cooperative owned by their customers and dealers. With more than 700 filling stations (32% of the market) located all across Denmark, OK has grown to become the largest player in the petrol market.
When OK came to us, they had an ambition to do something that nobody in the industry had done before, namely to let their customers leave their wallets tugged away and operate the gas station directly from the mobile. With a relentless focus on making the car owners life easier by reducing friction at and outside the stations, OK have for years been pushing the industry boundaries.
The Webby Awards
Connected Products & Wearables – Nominee 2023
The Lovie Awards
Best Use of GPS/Location Technology – Bronze 2021
Best Use of GPS/Location Technology – People's Lovie 2021
Danish Digital Award
Customer Experience – Gold 2023
Digital Transformation – Nominee 2023
Commerce – Nominee 2023
Customer Experience – Bronze 2020
Innovation – Gold 2018
E-handelsprisen
Best e-Commerce App – Silver 2023
Creative Circle Awards
Digital Design – Nominee 2019
German Design Award
Best in Apps – Winner 2019
50%
Car washes is started through the app
+400K
Unique app downloads across devices
4.7
User rating across iOS and Android
+95%
High or very high customer satisfaction
The car owner's digital cockpit
The most convient way to be a car owner
Today, a petrol-car driver can open the gas pump with 1-click on the app or using voice commands. EV drivers can also enjoy the convenience of finding a station and making wallet-free payments, when charging their vehicle or operating their home charger setup.
However, the engagement goes beyond the gas and EV stations itself, as the OK app continues to become the car owner's digital cockpit – starting with the nationwide parking functionality - also with the option to leverage voice commands, a CarPlay app as home screen widgets for on-display parking status and expiration time.
OK further offers a parking service which, for instance, gives the audience reminders at favorite locations to start the parking and avoid a fine.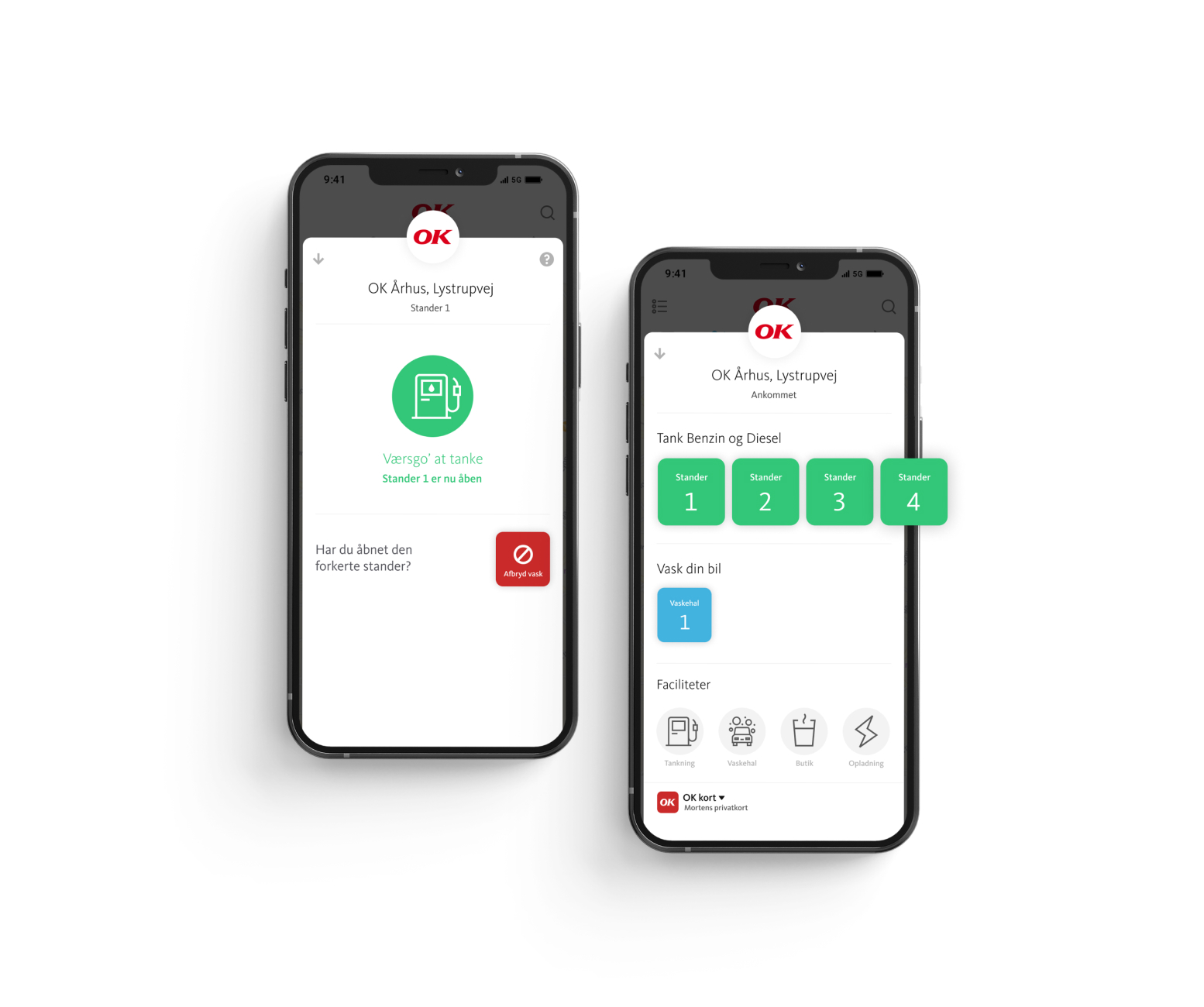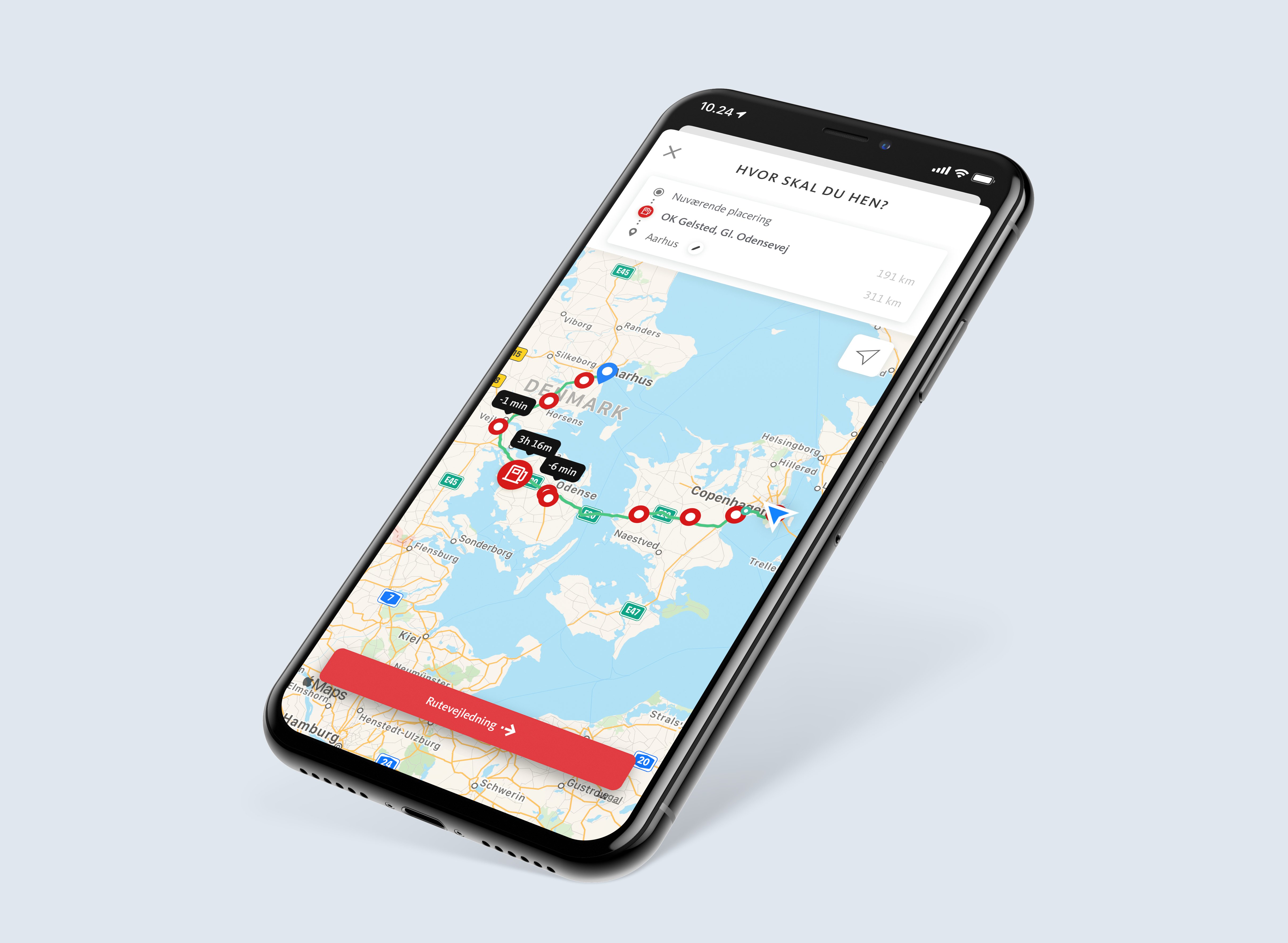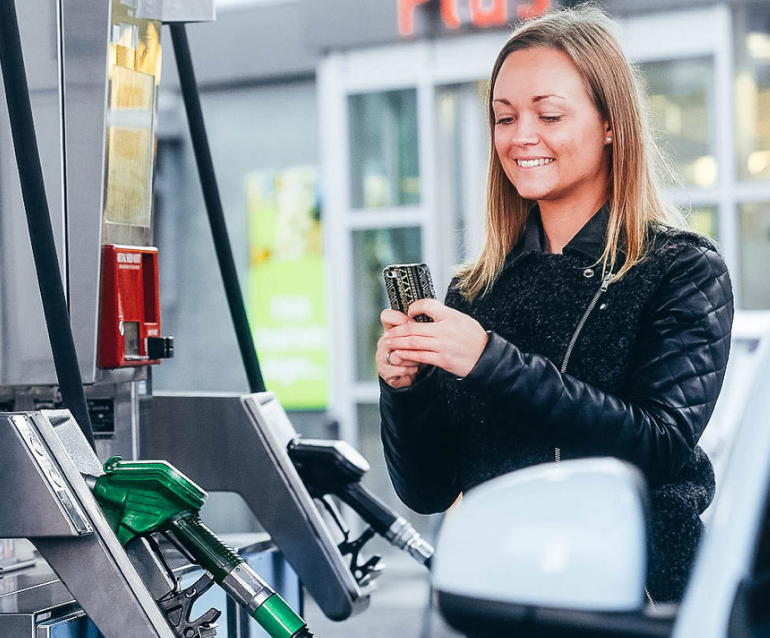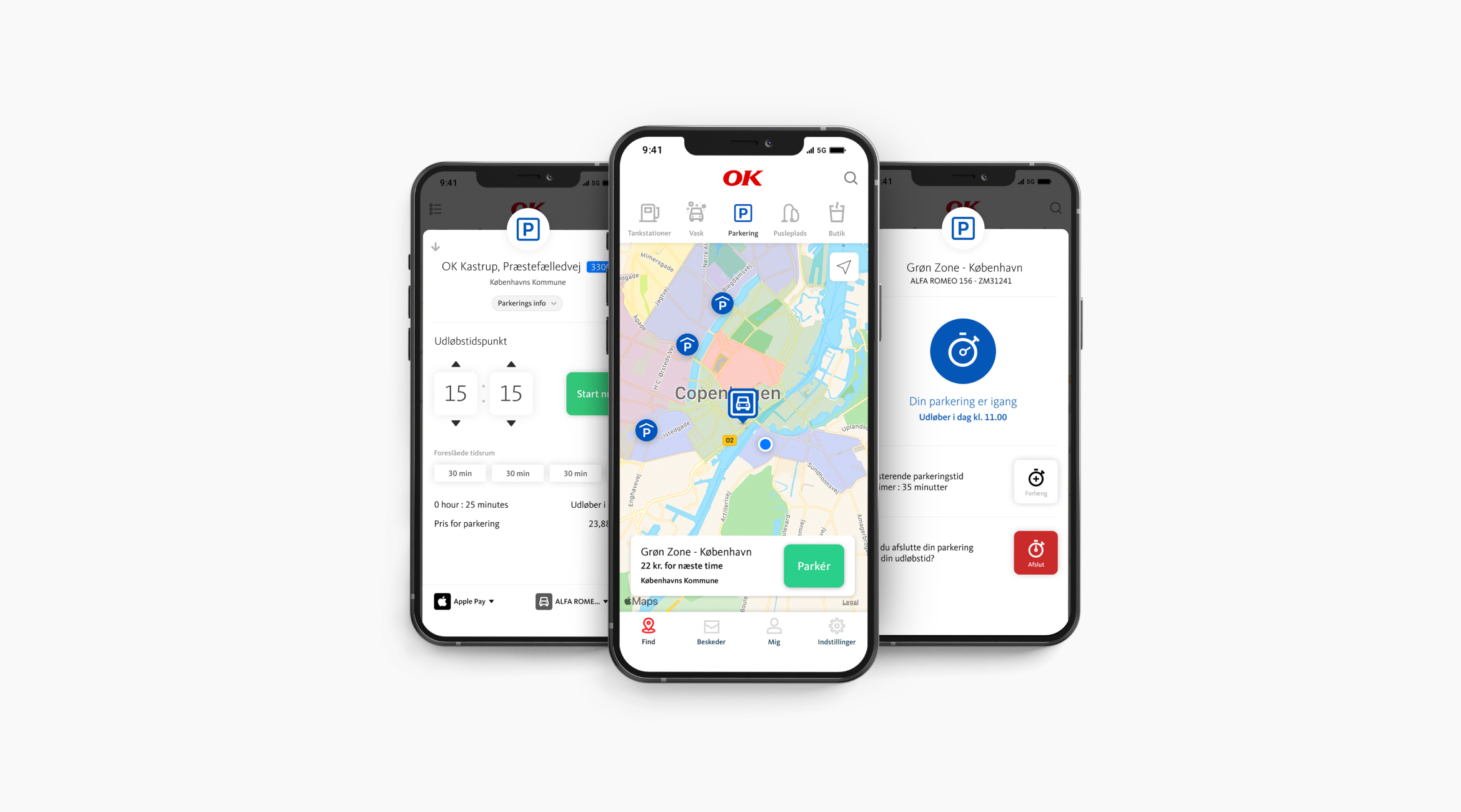 A better experience
Carwash and EV charging
Apart from being the drivers' on-the-go tool, the OK app is now also focused on making home charging as smooth as possible. Allowing EV drivers to keep up with electricity prices and tracking their consumption at home, so they can optimize their charging behavior either for green energy or lower prizes.

The app has also made it possible to have a greater experience around your car wash. Previously you had to step out of your car when the wash was ongoing. By integrating the app with the washing infrastructure it's now possible to stay within the car, as you have a chance to stop the was, if something goes wrong. An experience users enjoy - both as adults and kids.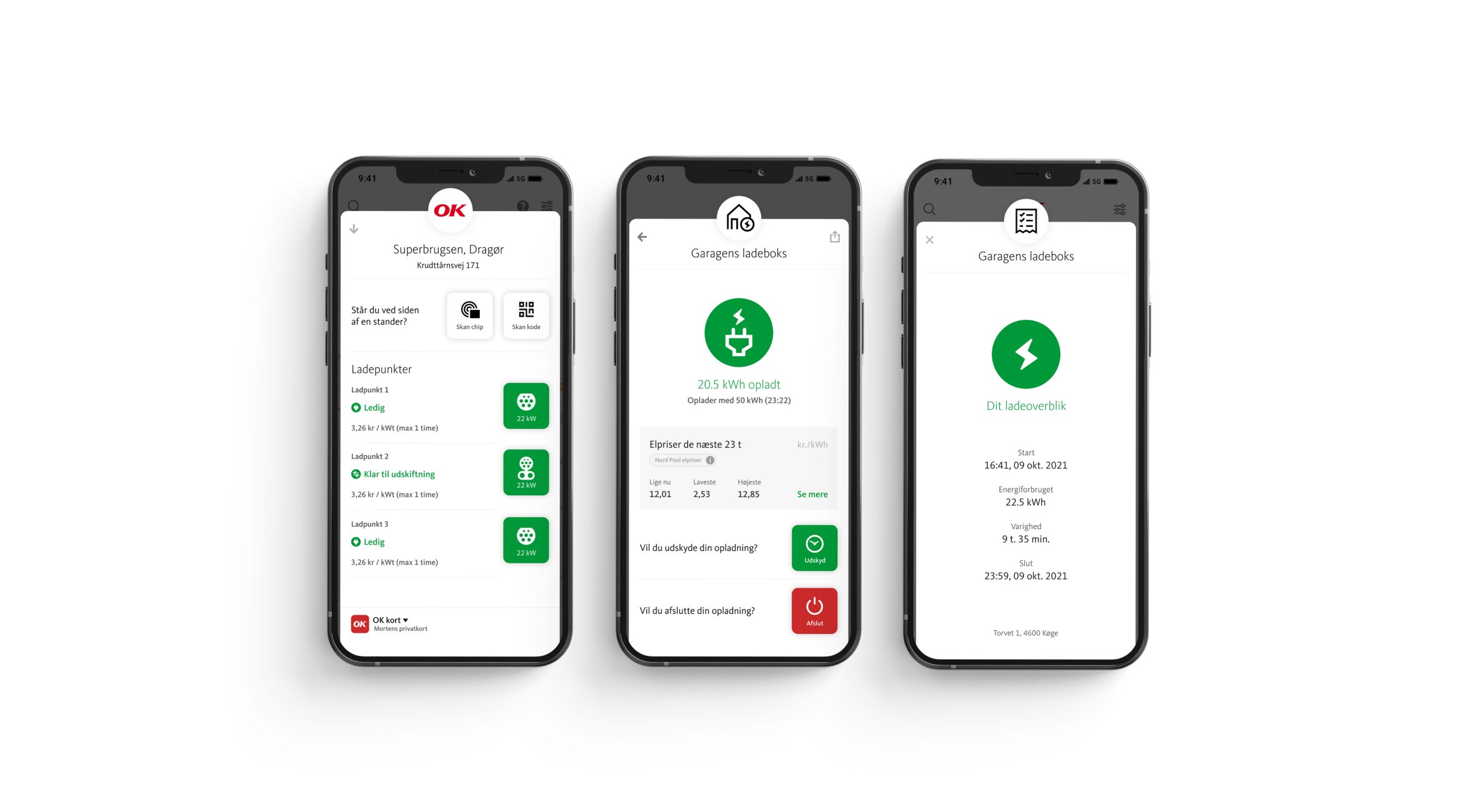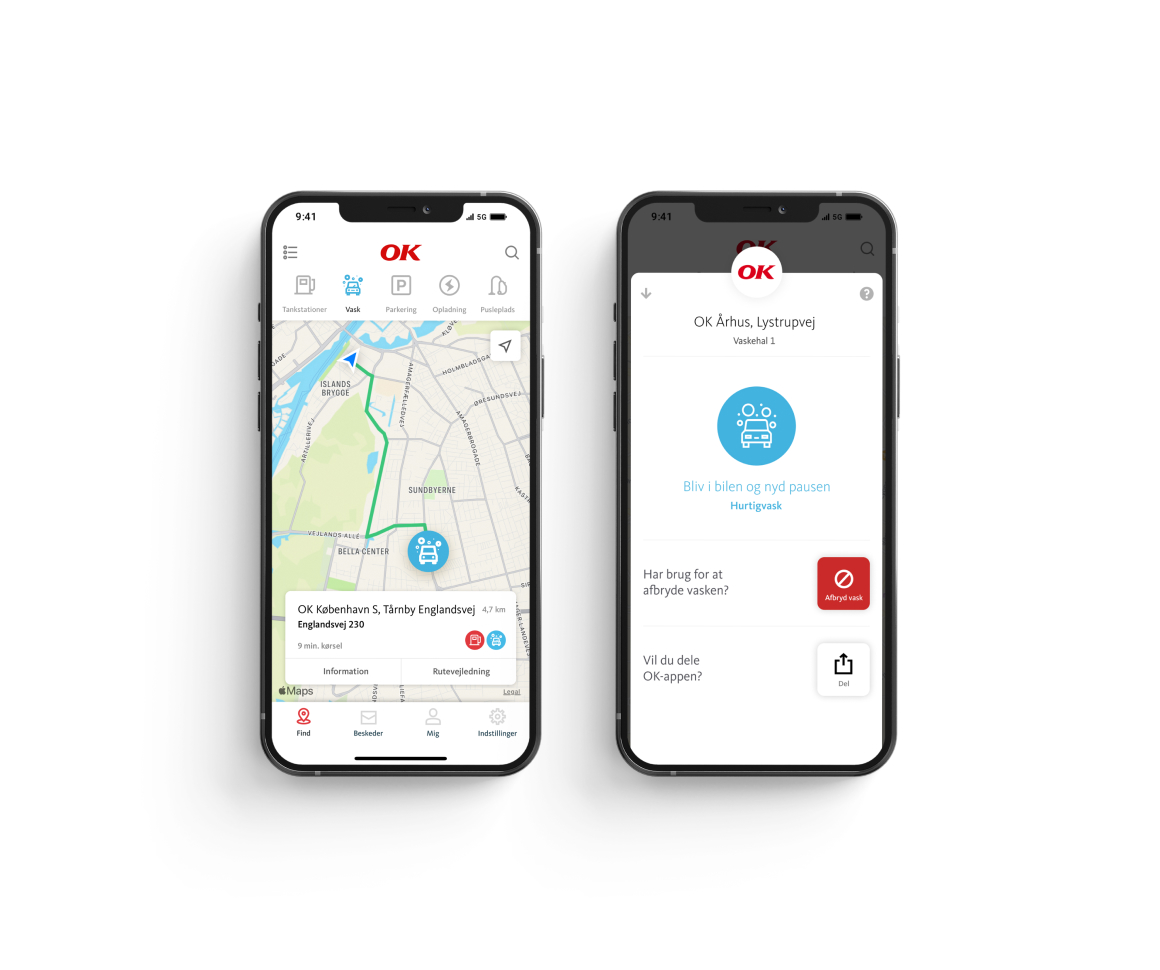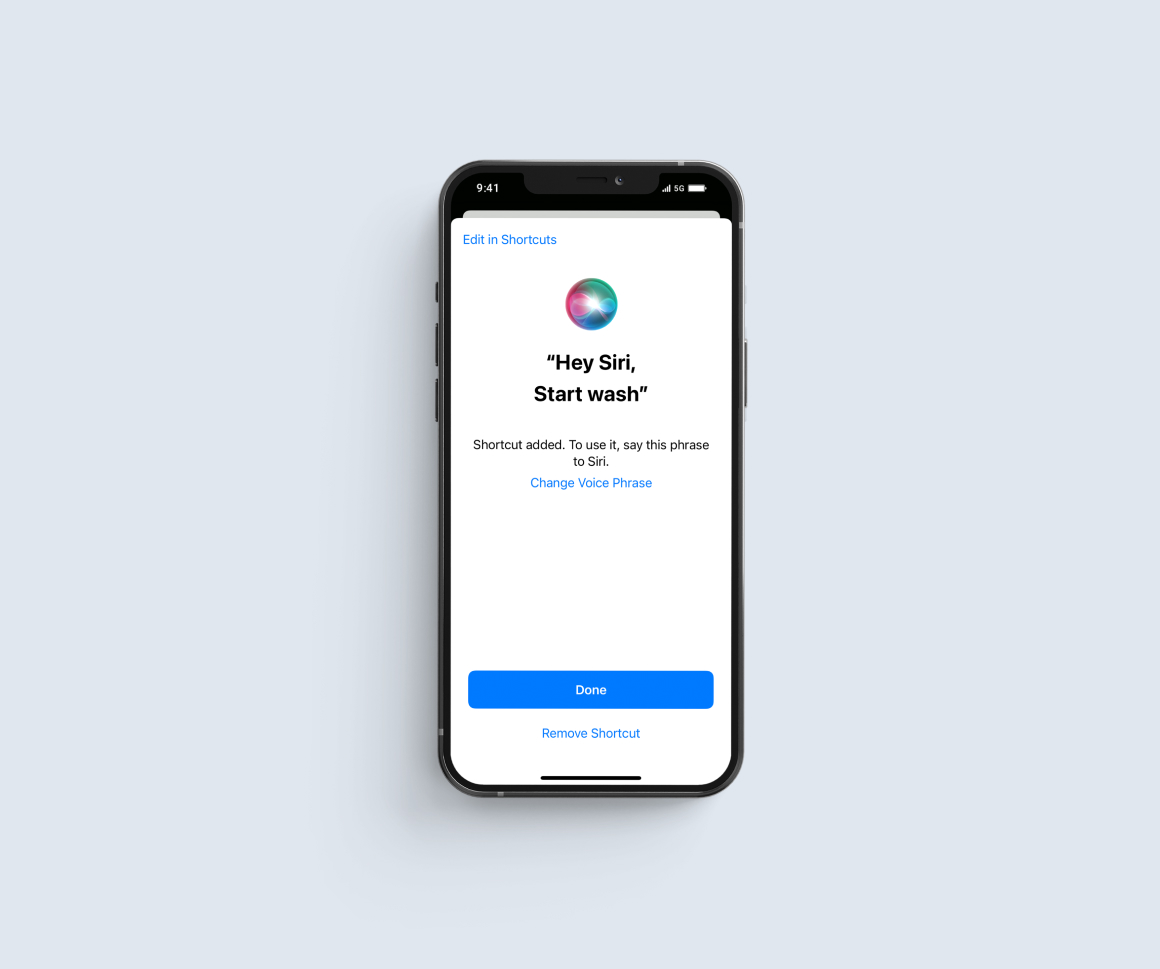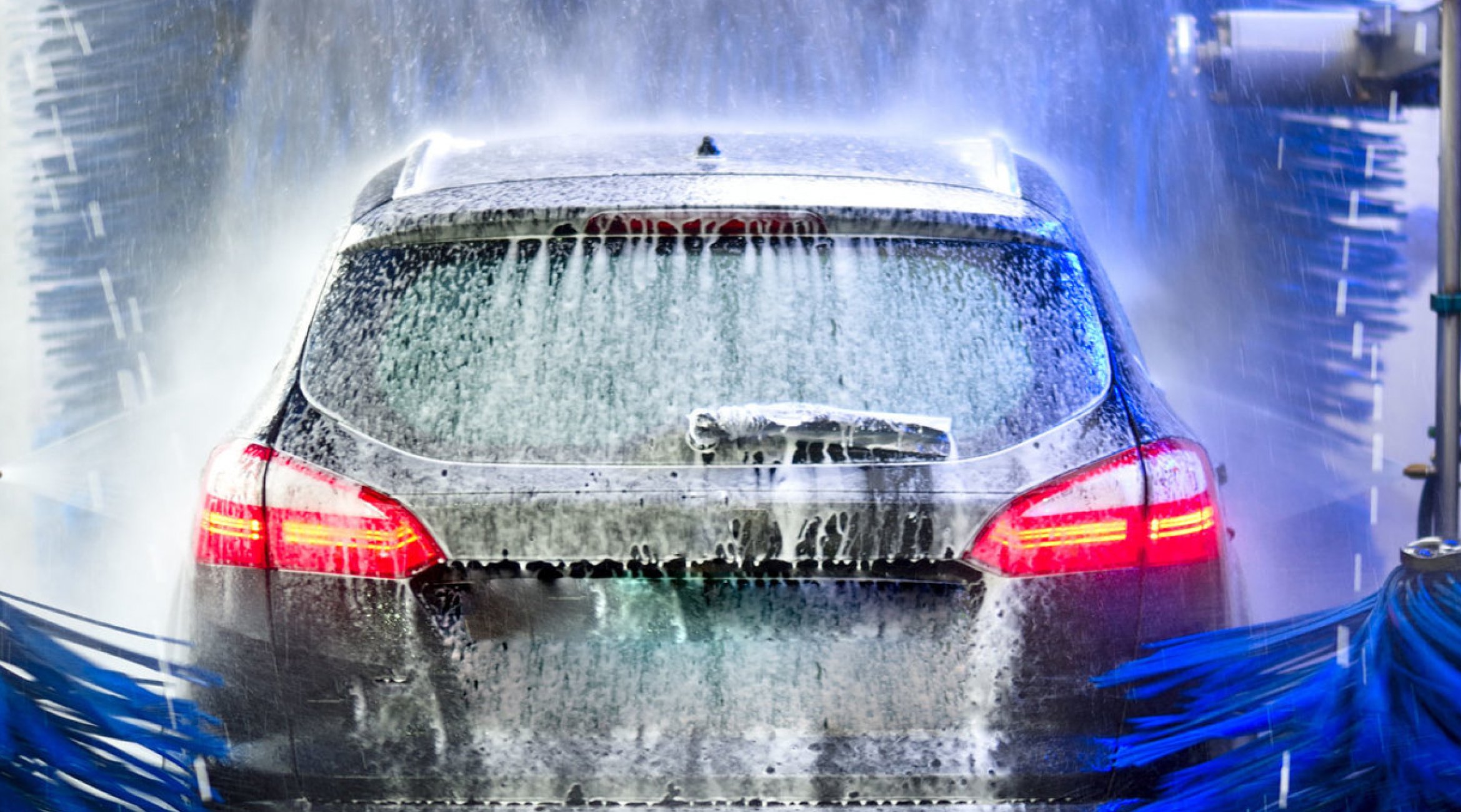 Using the mobile ecosystem
Widgets, Voice and your Receipts saved easily
With the new widgets and graphs it is possible to monitor electricity prices, giving EV drivers the chance to plan their charging needs on the go and at home.
The widgets also act as shortcuts to finding stations, parking, and much more. Receipts are stored safely within the app for later reference and users also get the chance to support their local sports club or a charity through the OK engagement. The life of a car owner has never been easier.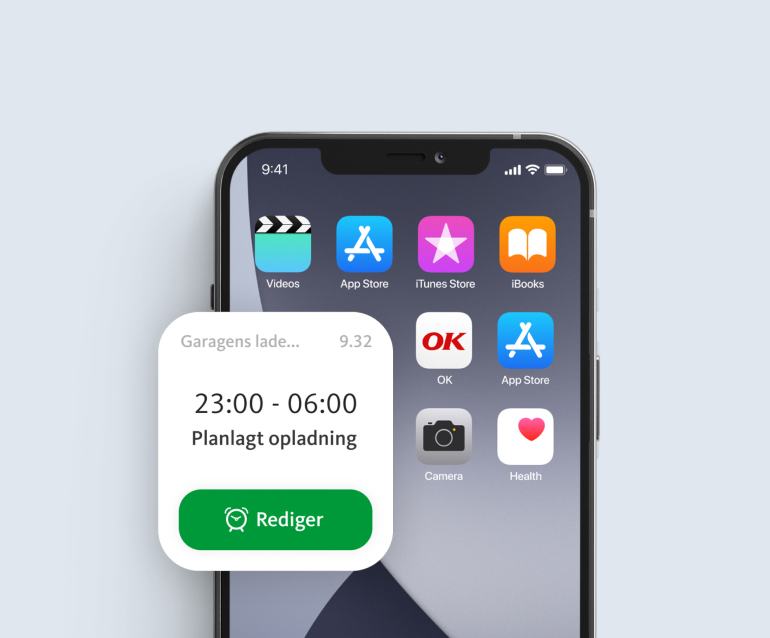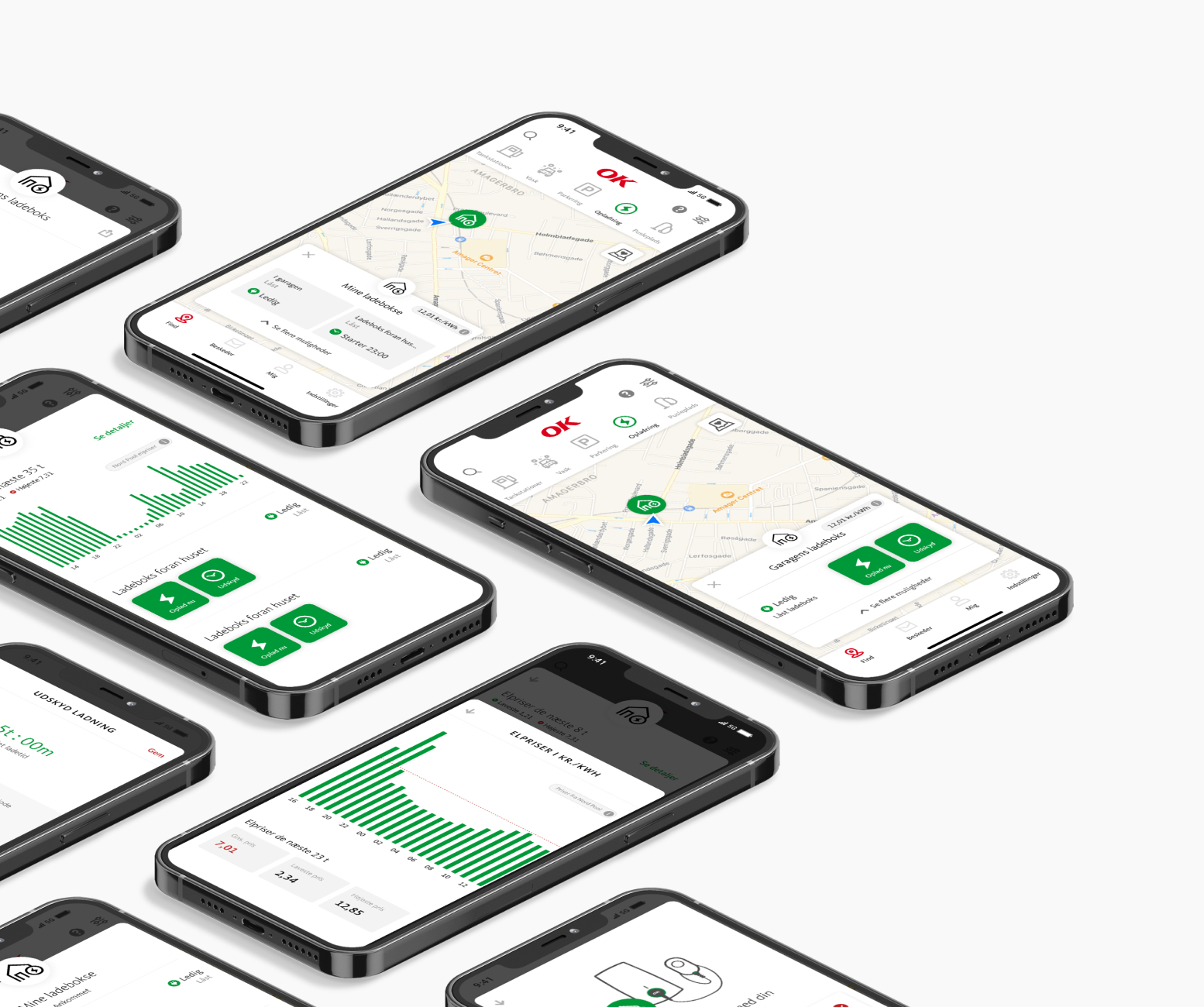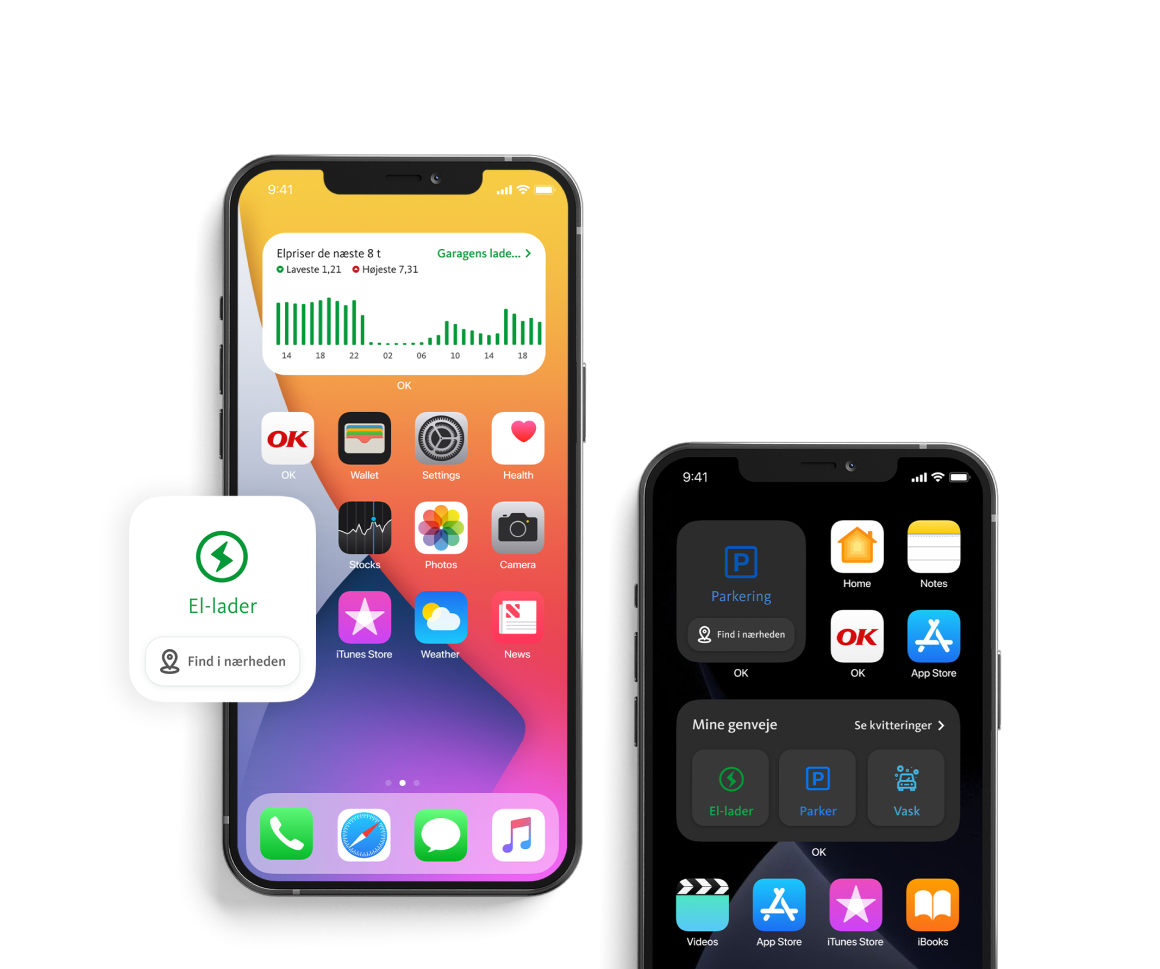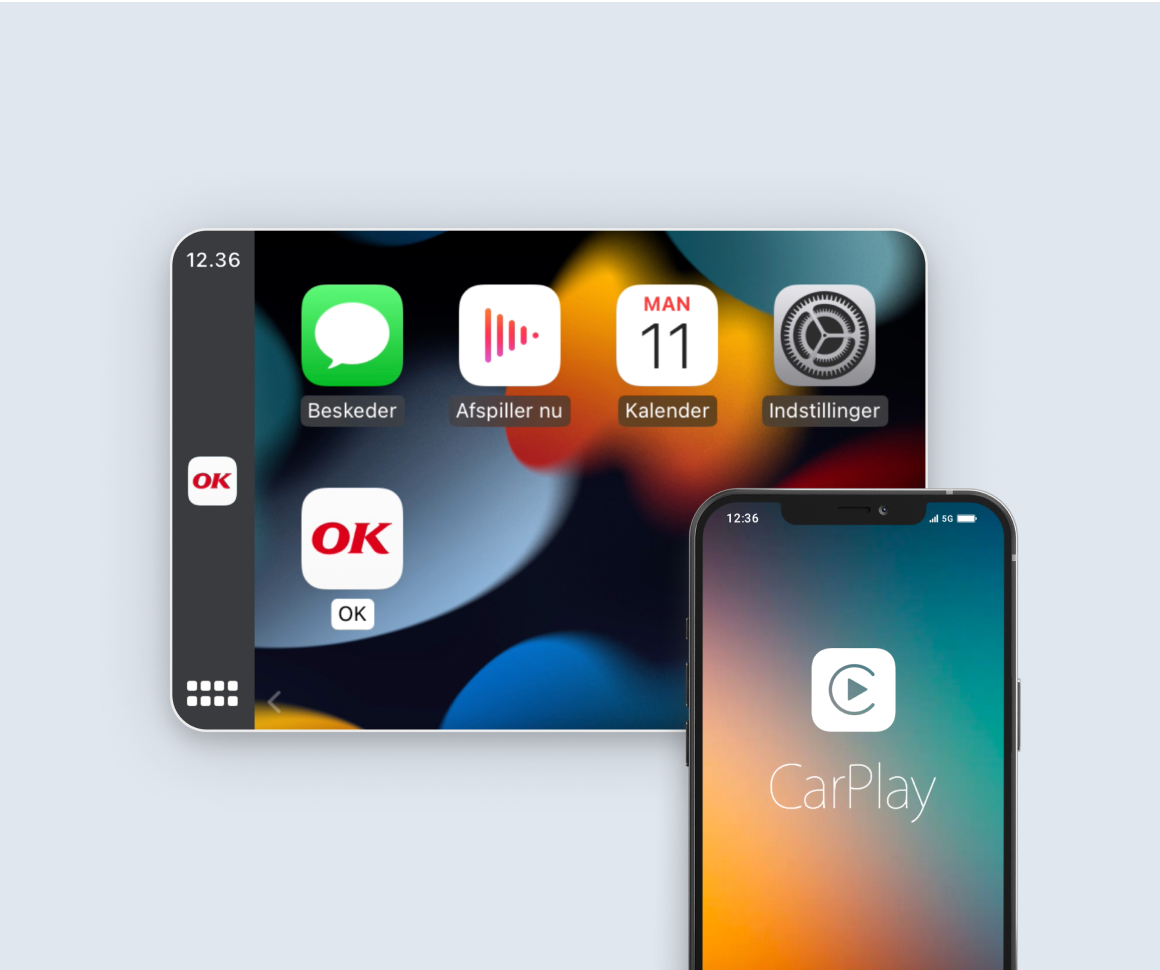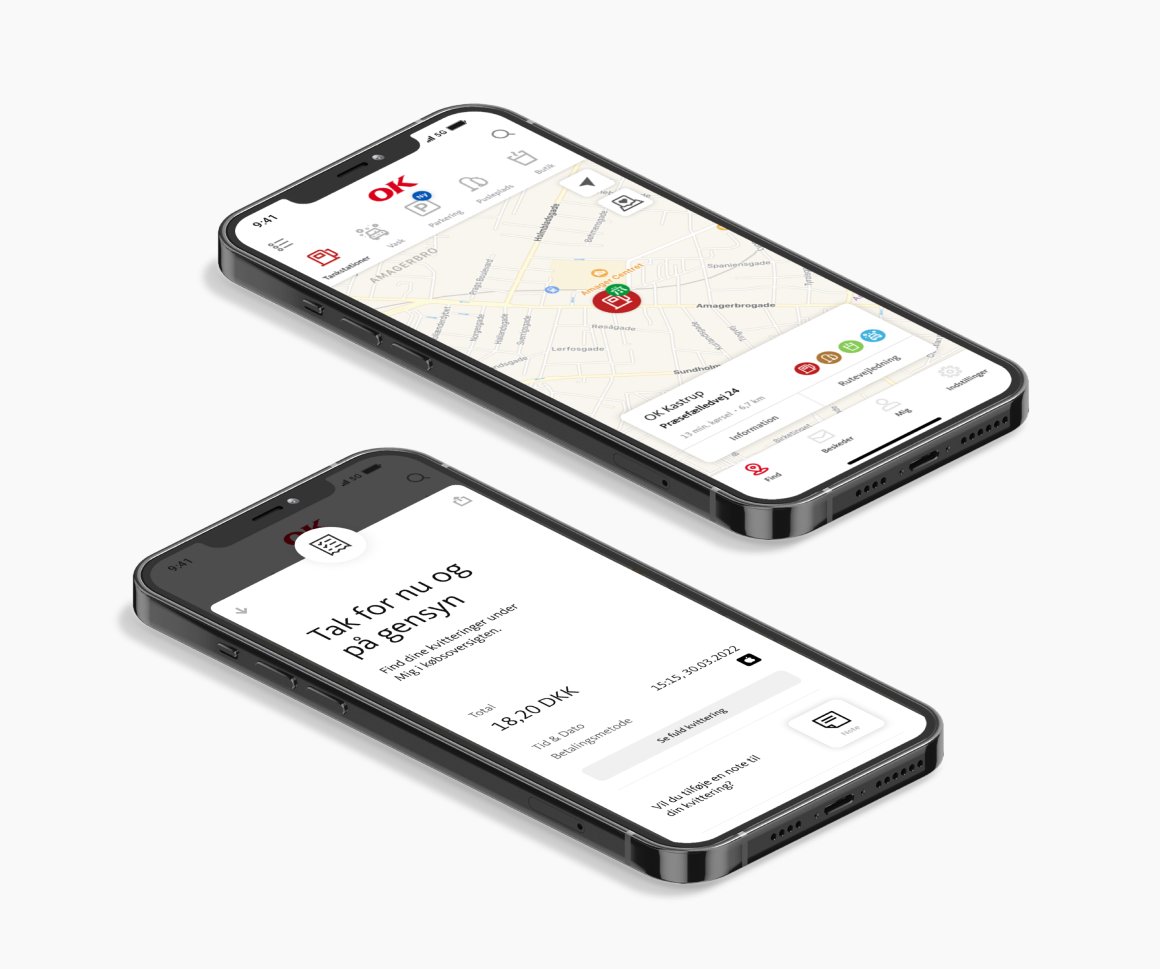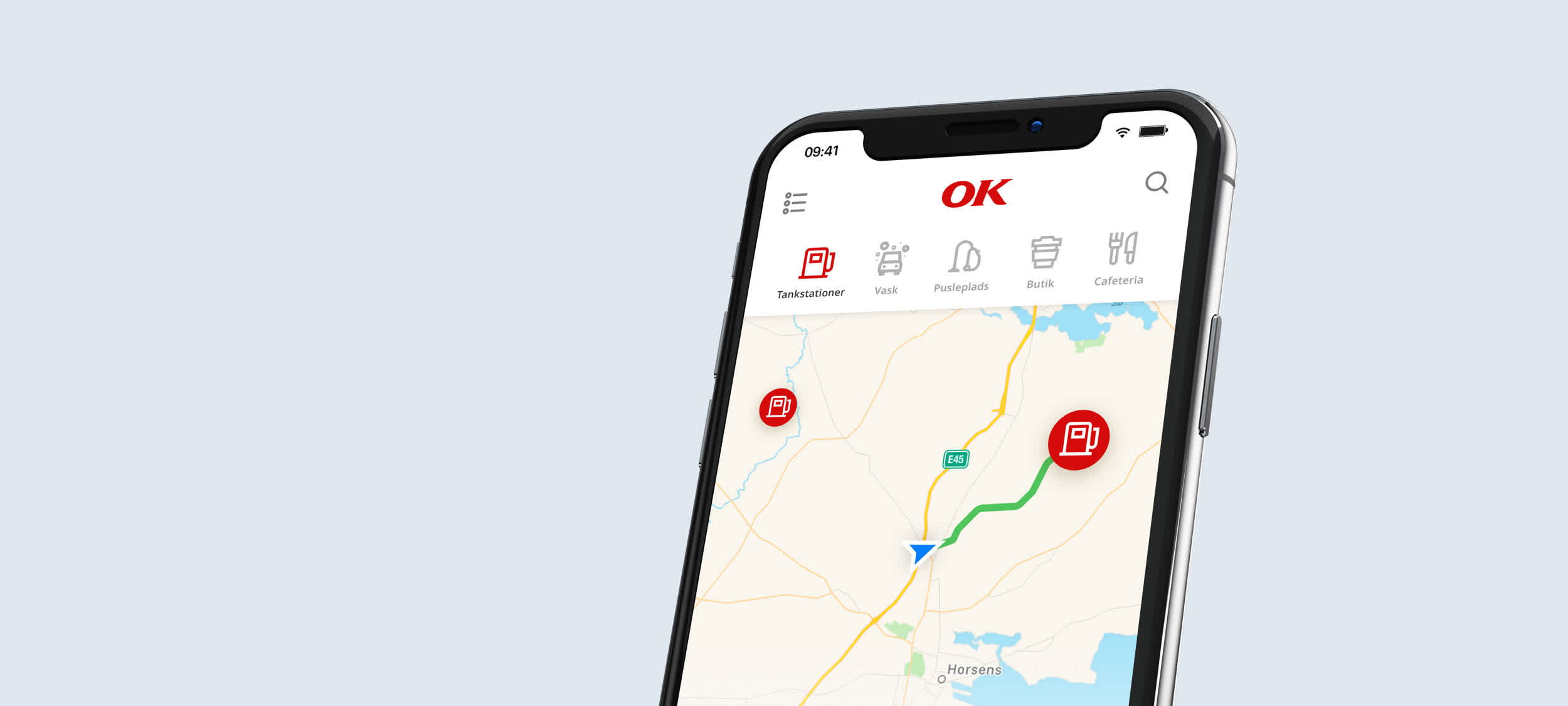 Giving back
OK values their customers a lot
And that is why the app also hosts a loyalty concept, where you can give a share of your transaction to i.e. the local sports club, charity or other great purposes. The OK app is therefore considered as not only a great tool for saving time and money by reducing friction. That's more than OK!