The Akut Barn app was developed with the intent of preparing the clinician in the management of acute life threatening conditions with paediatric patients.
The right treatment often varies greatly depending on the weight and age of the child. To that end, and in close collaboration with a team of doctors at Rigshospitalet, we developed an extremely intuitive and efficient app, that quickly lets the clinician enter the weight of the child, after which a wide selection conditions are selectable.

The content in the app is syncronised via a backend system from which it can be updated. Since a bad internet connection should never come in the way of saving lives, everything is cached offline, ensuring that the app is always accessible.
Akut Barn, and its international version "CoPE", has received wide acclaim from pediatricians and general practisioners across the country. In addition to being used on the clinician's own phones, the app is also installed on fixed iPads on children's wards.
+40k
App downloads across devices.
A life-saver
An elegant solution to a serious task
When lives are at stake, there is no affordance to error or confusion. The goal was therefore to develop a simple and effective solution that allowed clinicians to quickly input data (the patient's weight) with an intuitive haptics-induced scroll wheel, familiar to anyone who has ever used an iPod. All content is cached and stored locally, ensuring that network outages will never be a problem in providing the best care possible.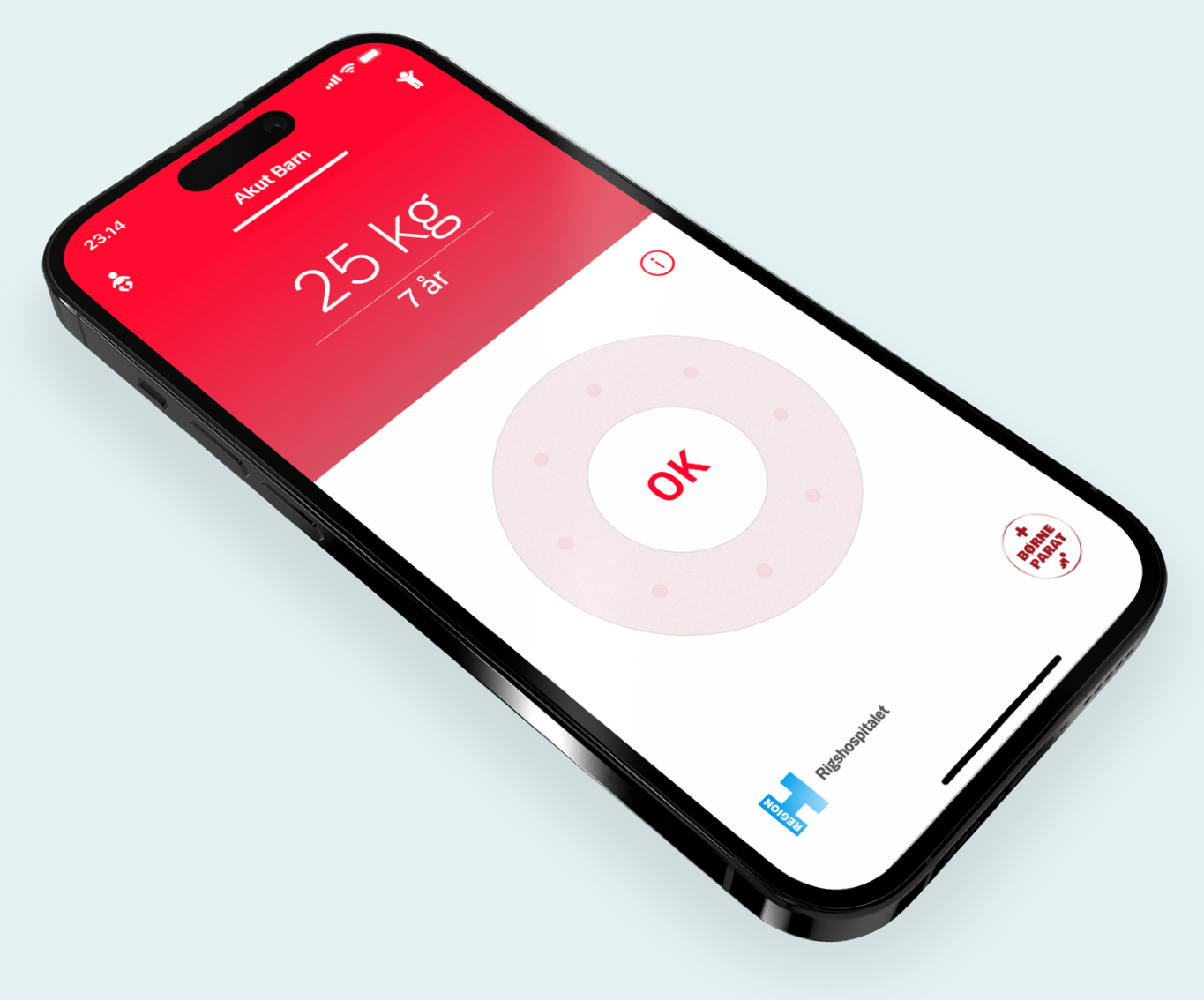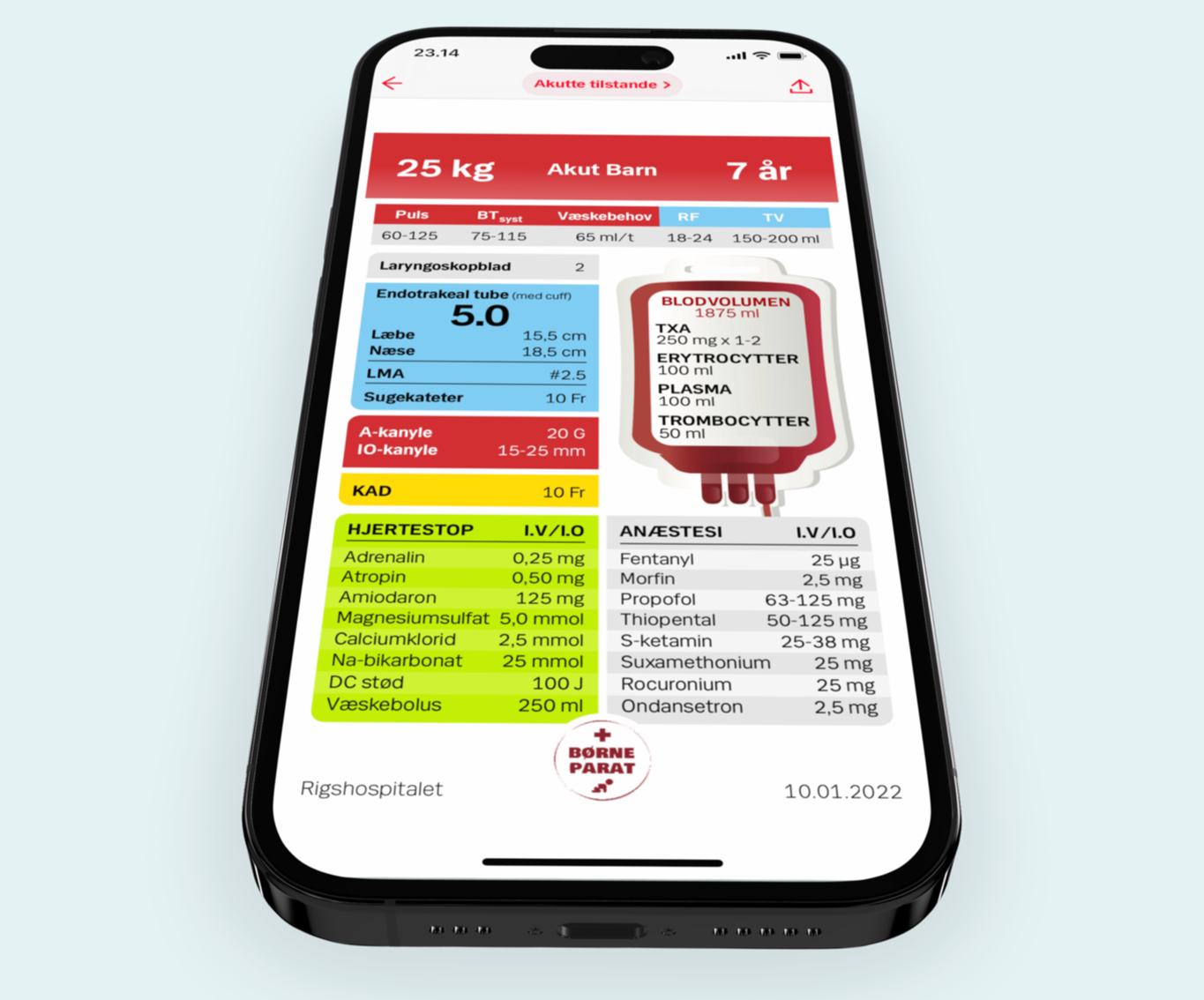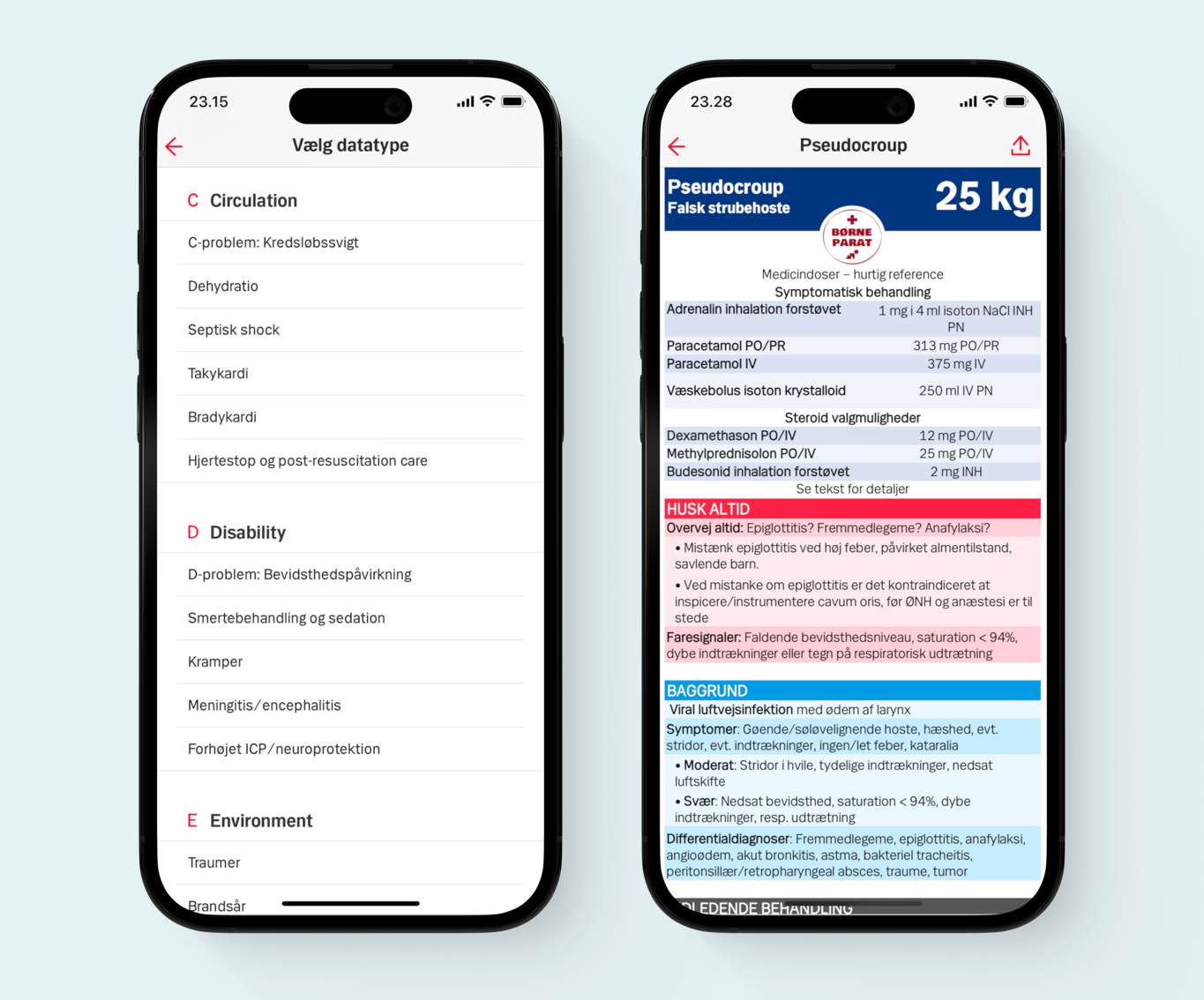 Cases
Dive into more of our cases