Two years in a row means it's a tradition, right? 😉
In the months leading up to WWDC, Apple's conference for developers, the company holds its Swift Student Challenge. This challenge invites student developers to showcase their passion for software development by creating an outstanding project on a topic of their choice. Apple judges the submissions based on several criteria, including the technical accomplishment and creativity of the idea.
At Shape, we encourage our student developers to take time away from their usual projects and focus on the Swift Student Challenge for the few weeks it runs. Last year, we were proud that Kasper Munch, a student developer at Shape back then and now a full-time employee, won the Swift Student Challenge.
This year, both Hans Harck Tønning and Alessio Nossa, who are student developers at Shape, decided to take on Apple's challenge and each submitted a project for Apple to review. Kudos and high fives to both of you, Hans and Alessio! 💪
Tuesday, 9 May, Hans received amazing news that he was selected by Apple as a winner of the Swift Student Challenge! 🏆🤯👏
That's two years in a row that one of Shape's student developers has won the Swift Student Challenge. It's becoming a tradition now, isn't it? 😉
The winners of the challenge are not only awarded the honor, but Apple also awards them with exclusive WWDC outerwear, AirPods Pro, and other merchandise.
Check out both Hans's and Alessio's projects below.
Hans's Project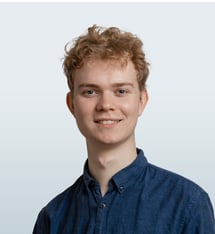 Fair elections are a cornerstone of modern democracies, but there are great differences between the electoral systems used in different countries. VoteViz explores two different electoral systems, namely first-past-the-post and single transferable vote, through interactive elections where the user can tweak parameters in the election.
Alessio's Project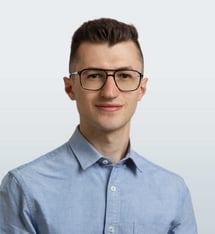 Ethereum Explorer is an interactive Swift Playground that enables users to delve into the Ethereum blockchain through an engaging learning experience. For example, users are guided through the detailed steps involved in creating an Ethereum Wallet.